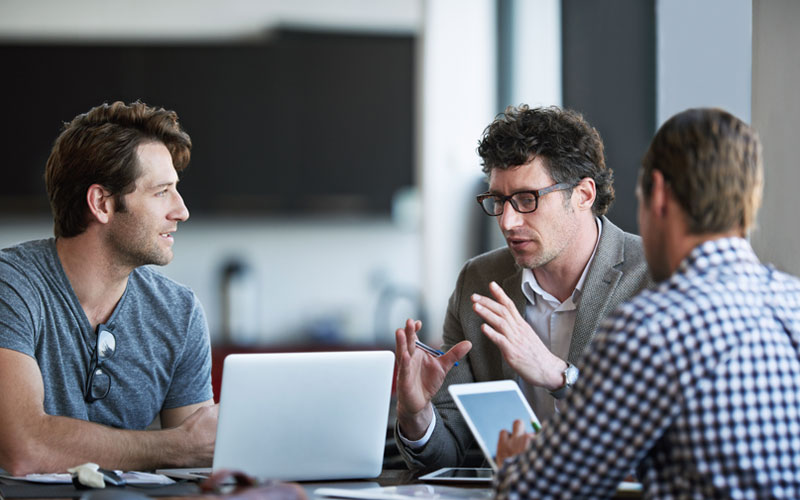 Strategic Management Performance System (SMPS) Certification Boot Camp
Course Director

John Alan Davis
Founder and Managing Director
Scott Davis Management
Overview
The Strategic Management Performance System (SMPS) Certification Boot Camp is an intensive, hands-on interactive education and training designed for professionals to acquire knowledge and build skills in leadership and management of strategy formulation.
Skilled strategic planning and management professionals establish and direct disciplined approaches to planning and execution that fit their organisation by being practical, sustainable and cost effective.
The Strategic Management Performance System (SMPS) covers the entire strategic planning and management cycle. The program content is organized to be presented in order of occurrence if you were to "begin at the beginning". A logical path for understanding the required (6) steps unfolds revealing a practical strategic management process; one that is in alignment with the Association for Strategic Planning "Lead-Think-Plan-Act" Body of Knowledge guidance and professional certifications.
The course will help you identify principle developments in the study and practice of strategic management. You will develop strategic management competency and use various strategic tools to assess an organization's environment, and formulate strategies to improve organizational performance. You will be able to translate strategies into perational terms and select and prioritize projects to drive the right outcomes. You will be able to describe the vital role performance management plays in strategy execution, while selecting performance measures that matter most. You will understand the critical role of communication and change management, and establish clear accountabilities to achieve organizational alignment.
Who Should Attend
The SMPS is continuing professional education and training that delivers "process driven" understanding and practical tools to those who currently manage or lead strategic planning and implementation. Professionals who desire to develop skills that will allow them to take in more responsibilities related to strategy management are also advised to take our strategic human resource management course.
Professionals charged with leading, managing or having responsibilities linked to development and implementation of strategy
Owners and senior executives who see the need for more effective strategic management processes in their organization
Professionals building a pathway to professional certification and career opportunities in strategic planning and management
Strategic management consultants
University level business management degree students, both graduates and declared undergraduates, wanting to further define their value to potential employers
Benefits of Attending
Develop strategic thinking competency and use tools to assess and support your strategic and operating environment
Define your organization's strategic direction, strategic plan and strategic operating plan
Translate high level strategies into precise strategic objectives and a visual strategy deployment map to reach your vision
Ensure strategic initiatives and projects are aligned to strategy and designed to drive the right outcomes
Achieve organizational alignment via clear accountabilities, timely communication and cascading of strategy down through the organization's tiers of business
Establish a strategic management calendar to ensure governance drives strategy and strategy drives budgeting
BC9081
Strategic Management Performance System (SMPS) Certification Boot Camp