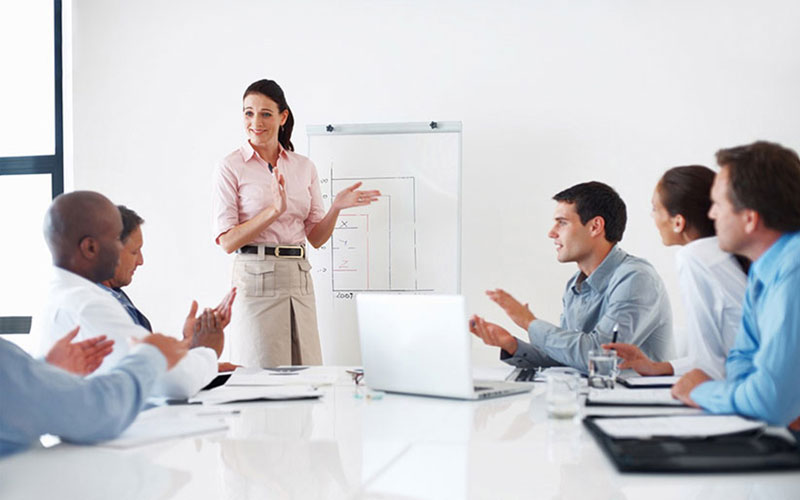 Project Risk Management / Eliciting & Managing Requirements
Course Director

Hossam Eddeen Saleh
Architect, PMP, CBAP, PMI-PBA, CPM, LEED AP

Overview
Project Risk Management
Project management is opportunity management. It is the ability to seize opportunities, minimize threats and achieve optimum results. Too often, risk management is seen as reactive, or worse, unresponsive. Nothing could be further from the truth.
In this course, you will work through the proactive approach to threat and opportunity – based on a clear understanding of the powerful nature of both qualitative and quantitative approaches to risk management. You will also examine threat and opportunity from both a top-down and bottom-up perspective, using TwentyEighty Strategy Execution's proven eight-step risk management process. Using effective tools, including TwentyEighty Strategy Execution's highly regarded risk assessment model, you will learn how to evaluate and respond to risk at the project and task levels.
Included in the course is a multi-part case study that takes you from a risk overview at the beginning of a project through the challenges of ongoing assessment and reassessment of threats and opportunities throughout the project.
You will end the course with new practices to apply in your environment and new insights into the implications and advantages of applying risk management.
Eliciting & Managing Requirements
Eliciting & Managing Requirements is designed for individuals responsible for doing just that – eliciting requirements from users and stakeholders and managing those requirements throughout solution development. The course looks at the processes around solution scope validation, collaborative elicitation, modeling the solution, documenting effective requirements, solution validation, requirements change management and how to plan the work necessary to successfully drive the whole process.
After the scope of a solution to a business problem has been proposed and accepted, the work (typically project-based) of designing and developing that solution must commence. This course explores how the discipline of business analysis contributes to the work of a project, ensuring that the requirements of the solution being developed are fully elicited from, communicated to, and understood by all stakeholders involved. Additionally, the course discusses how business analysis in the context of a project ensures that the solution developed fulfills the intended scope as well as covers considerations for managing requirements (and changes to those requirements) throughout their effective life cycle.
A participant does not have to be a formally titled business analyst to benefit from Eliciting & Managing Requirements. Many formal project and program managers find themselves being asked to apply business analysis to project work to ensure that what is developed actually solves the problem it was intended to. Anyone responsible for delivering specific outcomes that meet business needs or solve problems will benefit from this course.
Who Should Attend
This course is ideal for project leaders, project team members, project assistants, new project managers, professionals from other areas who work with project managers or anyone seeking career development in project management.
Benefits of Attending
Project Risk Management
Use a practical, eight-step process to manage project risk
Identify threats and opportunities and weigh their relative value in your project
Control multiple risks using limited strategies
Overcome psychological barriers to risk in stakeholders and team members
Make risk and opportunity integral components of your next project plan
Eliciting & Managing Requirements
Explain the critical role of business analysis with respect to requirements management
Validate solution scope
Use appropriate modeling techniques in requirements management work
Plan requirements elicitation and analysis to maximize efficiency and estimate the required effort
Determine the most appropriate techniques for eliciting requirements at different points in the analysis cycle
Analyze various kinds of requirements into complete, coherent and organized requirements documentation
Build consensus in order to validate and finalize the requirements
Manage the requirements throughout the project life cycle
BC9379
Project Risk Management / Eliciting & Managing Requirements