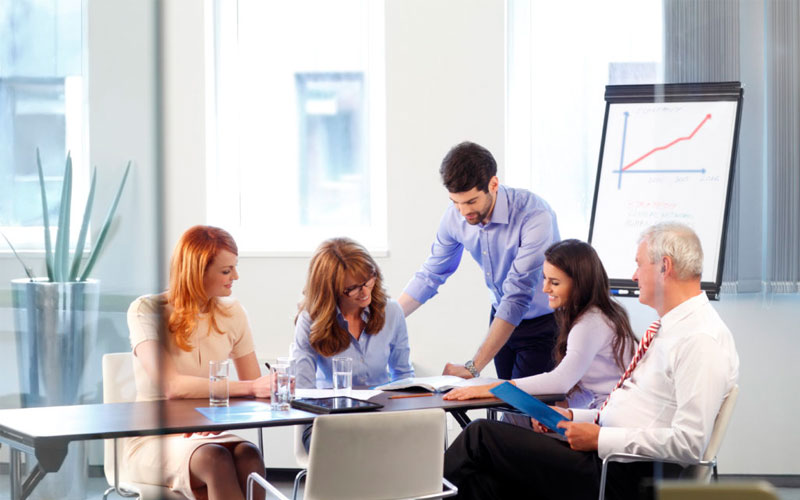 Managing Projects / Project Leadership, Management & Communications
Course Director

Hossam Eddeen Saleh
Architect, PMP, CBAP, PMI-PBA, CPM, LEED AP

Overview
Managing Projects
Gain a solid understanding of project management methods with this comprehensive introductory course. Gain practical experience in proven project management techniques and discover a wealth of valuable, flexible tools that you can use immediately to ensure the success of any project in any type of organization.
This course provides the foundation, techniques and tools to manage each stage of the project life cycle, work within organizational and cost constraints, set goals tied directly to stakeholder needs, get the most from your project management team and utilize state-of-the-art project management tools to get work done on time and within budget.
Covering the entire project life cycle, this course is built around the latest insights from the Project Management Institute's A Guide to the Project Management Body of Knowledge (PMBOK® Guide), which incorporates information critical to project success.
You'll learn project management skills through case studies, hands-on exercises and practical experiences that can immediately be applied to your job. This approach yields a comprehensive project management experience, including the early stages of defining project requirements, developing work breakdown structures, project change control and closeout.
As the flagship course in the Master's Certificate In Project Management, Managing Projects opens the door to more efficient project implementation. The program's other courses provide opportunities for you to build on the knowledge you gain during this course to enhance your project management capabilities.
As part of your course materials, you'll also receive a copy of Project Management Terms: A Working Glossary, second edition, by J. LeRoy Ward, PMP.
Project Leadership, Management & Communications
This is an interactive course designed to provide a solid foundation in key leadership competencies and to provide you with the opportunity for a truly transformational leadership experience. As a participant, you will complete a self-assessment of your leadership skills, then master the basics of these leadership competencies: setting direction, aligning people, motivating and inspiring, leading teams, communicating, building relationships, facilitating ethical conduct, negotiating, and leading change.
After you assess your skills, you will create and refine a personal leadership vision and work on strengthening your leadership competencies as you develop your personal Leadership Development Plan. You will learn how to empower yourself and other team members through more effective negotiation based on an understanding of the differences between competitive and collaborative negotiation approaches and you will gain an appreciation of the importance of a collaborative "win/win" negotiation process.
You will gain a clear understanding of why communication is so important - regardless of how a project is organized. You will discover how business and personal ethics can influence your leadership style and personality, and how your individual leadership style and personality can influence the course a project will take.
Working with other professionals and an experienced instructor/ facilitator in an interactive classroom environment, you will engage in revealing case studies, lively discussion and practical exercises. Project managers and business professionals who need to increase their leadership skills will find this course to be extremely valuable as they master important skills to get the most from their most valuable project management resource - their people!
Who Should Attend
This course is ideal for project leaders, project team members, project assistants, new project managers, professionals from other areas who work with project managers or anyone seeking career development in project management.
Benefits of Attending
Managing Projects
Master fundamental project management skills, concepts and techniques
Link project goals and objectives to clear, compelling stakeholder needs
Develop work breakdown structures
Set realistic, measurable objectives and ensure positive results
Estimate project costs and schedules using simple, proven techniques
Establish a dependable project control and monitoring system
Project Leadership, Management & Communications
Lead project teams through more effective communication
Identify motivational value systems to improve productivity and cooperation
Recognize the role of business and personal ethics in leadership
Describe predictable change stages and identify appropriate leadership strategies for each stage
Utilize a powerful four-stage collaborative negotiation process
Create a Leadership Development Plan to implement when you return to work
BC8841
Managing Projects / Project Leadership, Management & Communications