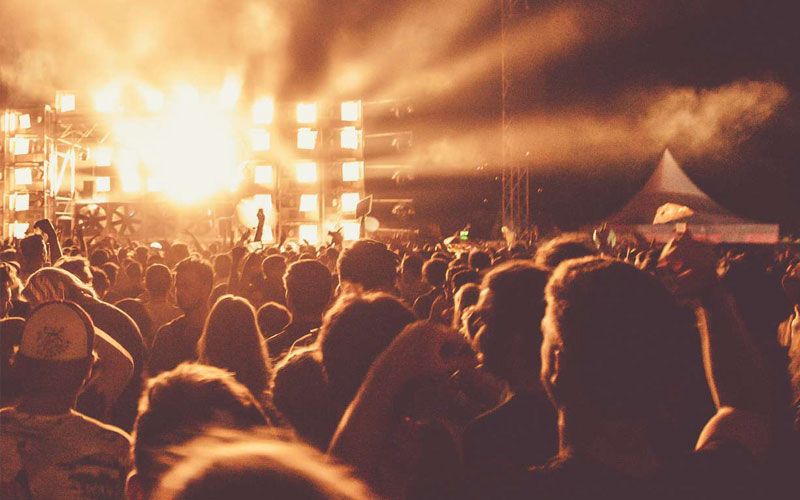 Festival & Event Management

John Jossifakis
Director of Production/Project Director
Stamina Productions
Education Partner:
Project Management Institute (PMI)
Education Partners
Course Schedule
12 Jul 2020

Dubai

13 Sep 2020

Riyadh
Overview
Attend either or both courses to learn how to implement international best practices to develop and deliver safe, successful events.
Event Safety & Security Management
The event sector is growing exponentially. Countries in the Gulf region have plans to build large event cities. Areas next to the Red Sea and Arabian Gulf are already being set aside and construction has started.
This course has been designed and developed in response to the massive growth of events as a new economic sector emerges. With this growth comes the professionalisation of events and turning an events industry into a theory-based sector. Are you prepared? Is your department prepared?
Professional development is vital. A professional requires a management system. All the parts fit together and they can be improved with each event. But do you have what it takes to deliver a winning event?
As the events industry grows and becomes more numerous and competitive, this course can be used to train staff and expand their horizons. Our course will prepare you for this journey.
Who Should Attend
Working in events is exciting and ever-changing. You and your team must be up-to-date with the latest technical and creative trends. Knowing the latest techniques and issues surrounding them is critical. A systematic approach is vital when it comes to incorporating new techniques and tried and tested practices.
Events affect every industry sector and they are increasing in importance around the world every year. People who have attended this type of course have come from a range of industries and sectors, including: marketing, government departments, banks, tourism, oil and gas, healthcare, mining, venues, shipping and many more.
This course will teach you the fundamental tools and practices of coping with the pressures in events, while also giving you the 360 approach to the associated elements in the industry, such as social media.
This course is focused on professionals involved in developing and managing an event, including, but not limited to:
Event Managers
Venue Managers
(Major Event) Site Managers
Production Managers
Marketing/Promoting personnel
Operations Managers
Audience/Crowd Management personnel
Authorities involved in Event Management
In-house company Event Planners
HR staff
Event Management students and lecturers
Local government officers
Benefits of Attending
Fill the gaps in skills and knowledge of event management, by benchmarking against international best practices
Learn what is happening and the opportunities in the global and regional event sector
Understand basic risk management and how to conduct an initial risk assessment
Explore the latest trends in events, including: drones, crowd control, sponsorship, finance, marketing, and logistics
Learn how to undertake feasibility analysis and cost benefit analysis to ensure event success
Be able to develop a programme of events to match the objectives of the sponsors and clients
Understand and implement an effective event planning process for event delivery and on-the-ground management
BC8175
Festival & Event Management