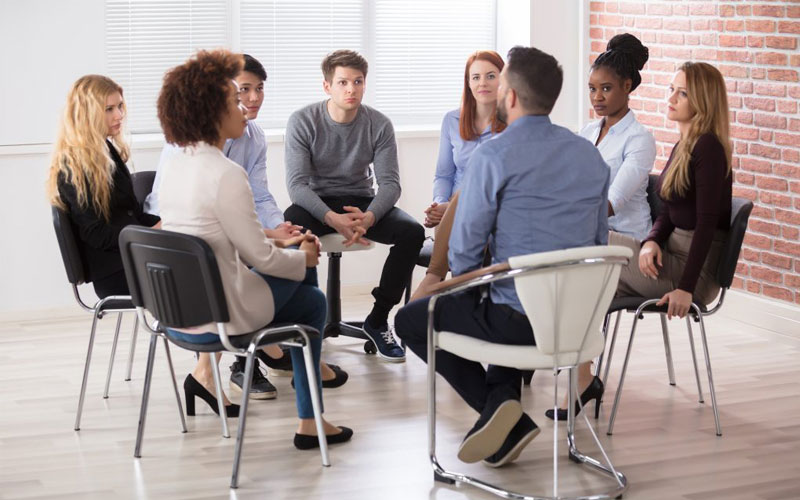 Public Speaking Masterclass
Course Director

John Kairouz
ATD Master Trainer and Performance Coach

Overview
Presenting to large audiences provides a great platform to share your vision, influence others and gain support for your ideas. Senior professionals often need to deliver presentations to large, high-level audiences. Our public speaking courses in Dubai can provide participants with opportunities to engage in simulated public speaking scenarios. This includes conferences, panels and one-on-one discussions in front of a live audience, annual meeting, and media events.
Speaking in front of a high-powered audience can seem intimidating, but confidence is essential for success. Accordingly, Basem uses Emotional Freedom Techniques (EFTs) and Neuro-Linguistic Programming (NLP), as well as breathing and visualisation, to help presenters eliminate unconscious roadblocks to public speaking.
In order for course attendees to prepare for public speaking engagements, such as media interviews and recorded speeches, exercises are video recorded and then reviewed for feedback. At the end of the course, you will receive all your video presentations, which will serve as a reference for how much you've developed and an inspiration for your future presentations
Who Should Attend
C-level Executives, Organisational Change Leaders, and Senior Managers will find this course extremely valuable to broaden their influence and persuasion.
Public Relations and Media Officers responsible for presenting about their organisation via different mediums will also benefit from the practical and varied preparation to respond to press conferences, Q&As, and other situations where they must present on their feet.
Additionally, Marketing and Sales Executives who are responsible for crafting their organisation's brand and message will leave with guidelines and ideas that they can share with others in their organisation.
Benefits of Attending
Grow your confidence and feel comfortable presenting to large audiences of high seniority
Gain support for your vision and persuade others to put your ideas into action
Discover a simple yet powerful presentation formula that keeps your audience focused and engaged
Use powerful language patterns that move people to action and increase the influence and persuasion of your message
Develop your unique presenting style using your own personality, natural and talents
BC9417
Public Speaking Masterclass