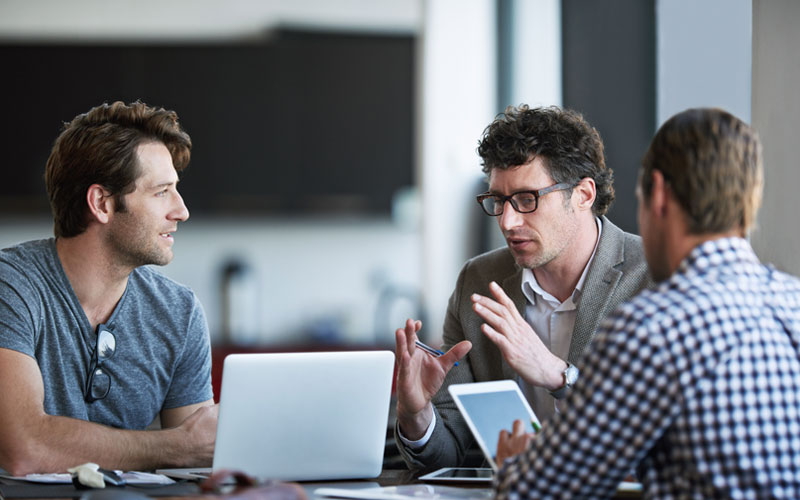 Powerful Business Presentations

Rabih Elkhodr
International Communications Coach

Course Schedule
No record found
Overview
Sales and effective presentations are the life-blood of any successful company. You need to make sure that your offline strategy can generate as much buzz in front of a live (and often difficult to please) audience as your online advertising does to a prospective client. You must also create a life-changing experience with fascinating content and an effective call-to-action.

Presenting powerful presentations to both large and small audiences gives you a showcase for sharing your vision, influencing others and gaining support for your ideas. This transformational course is designed to allow you to deliver effective presentations to suit every audience and industry. You will also learn how to deliver presentations in real-time settings with the ability to react and adapt to new data and end with a call-to-action which will monetise and justify the audience's time.

Attendees will learn how to deliver incredible presentations to audiences and make the experience so memorable that audiences will want to follow up with meetings, orders, partnerships and other ROI activities. This course is perfect for any professional who needs to make internal presentations, as well as those who represent (and sell) their organisations in external meetings – both offline and online.
Who Should Attend
All professionals looking to enhance their presentation development and delivery will find tremendous value in attending this course. This includes, but is not limited to, the following:
Professionals working in competitive roles (such as Sales, Marketing, Finance, etc.)
Not-for-profit and non-profit organisations
Those who are responsible for professional development within their team or organisation
Entrepreneurs and small-to-medium enterprise (SME) owners
Benefits of Attending
Enhance your influence in front of professional audiences, engaging them completely from the beginning until the end of your presentation
Use Q&As, music, videos, surveys, audience participation, competitions and effective language patterns that capture and influence your audience
Create your own credible, personalised presenting style
Achieve universal agreement of every audience with your ideas, strategies and reports
Learn the most proven successful ways to use all the presentation tools available to drive change and acceptance
BC6858
Powerful Business Presentations