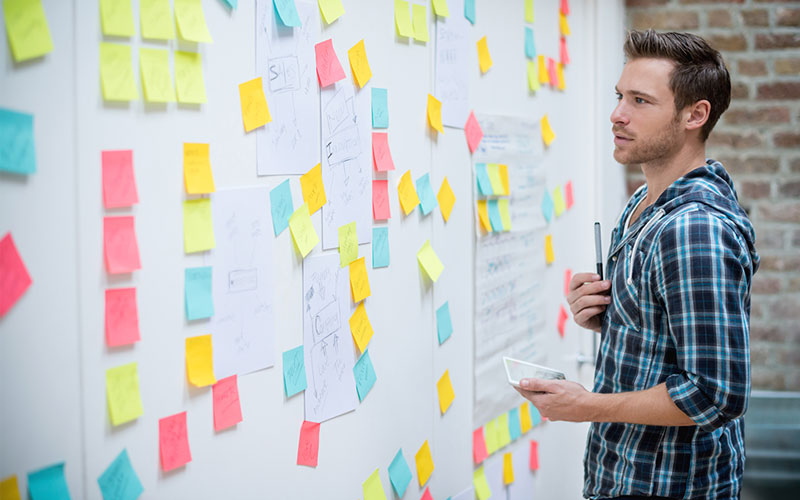 Certified Innovation Leader (CIL)
Course Director

Paula Gray
Director of Research & Knowledge Development, AIPMM

Overview
It's not what you do; it's who you are, both as a professional and as a business. Learn the skills, strategies, and techniques to give yourself and your product a competitive advantage. With this course, you will walk away with a toolbox of best practices and proven methodologies that will help you establish and then lead a culture of innovation for your company. You will craft a workable real-time process to build new, effective revenue streams.
You will re-learn the entire product life cycle from the perspective of innovation; from goods and services early ideation to the retirement of past innovations. The entire learning process is designed to prepare you to take the Certified Innovation Leader exam.
Certified Innovation Leaders understand and utilize every phase of the innovation process to produce goods and services that are successful in the global market place and provide maximum return on investment to the organization.
Who Should Attend
Innovation crosses the entire enterprise. From R&D to product retirement – innovation drives success and moves the organization forward.
This course is designed for a wide range of departments such as:
Product Management Teams
Product Managers, Product Marketing Managers, Brand Managers, Marketing Managers
Product Development Teams
Project Managers, Program Managers, Technology Managers, Business Analysts, Design Engineers, Application Developers
Technology/Infrastructure Teams
IT/Project professionals, Enterprise-wide Information Specialists, Solution Architects
Also, well-suited for experienced cross-functional managers who want to understand proven methodologies for defining and implementing an innovation process within their organizations.
Benefits of Attending
Transform new knowledge about your field into creative ideas for products or processes to give your business an edge over competitors
Purposefully create an innovation culture in your business and employees through management skills and tools
Identify opportunities for innovation in each stage of the product life cycle, from concept to retirement and add new revenue streams
Harness innovative ideas to design value-added products that are successful in any marketplace
Maintain operational effectiveness throughout each stage of the innovation process
BC8993
Certified Innovation Leader (CIL)