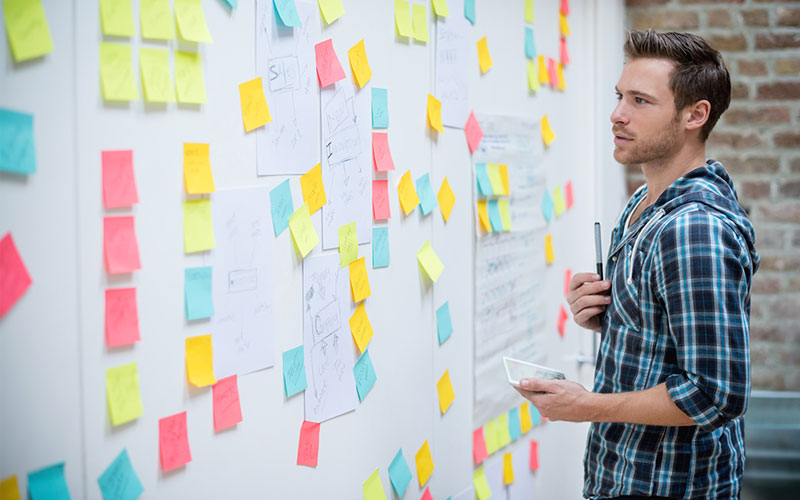 Course Director

Rody Vonk
Speaker, Trainer and Facilitator

Overview
More and more people are talking about Business Model Innovation, using success stories like Nespresso and Google as examples. But what exactly is Business Model innovation, how can your organisation benefit from it and how exactly do you get started?
While technology innovation, product/service innovation and even process innovation are often taught, it is business model innovation that is driving the growth or many enterprises. Research has shown that innovating your business model can create up to 25 times the competitive advantage compared to product and process innovation.
However, only 17% of companies have looked at their business model and compared it with their competitors. It's time to change that focus! Leading companies such as Google, Xerox, GE, Amazon and others owe much of their success and even existence, in many cases, to Business Model Innovation.
This course takes a practical approach to understanding, teaching and building business models. Whether it is breaking down business models into their fundamental components, analysing the current models used in certain industries, or synthesizing new models from models existing in various industries, this course aims to Place Business Model Innovation at the centre of the value creation.
Participants will be inspired by numerous examples and will walk away with creative mindsets and practical toolkits that will boost their performance. They will master the language of Business Model Innovation, as well as learn hands-on tools that will help them to generate new business models to rapidly improve business performance and growth.
Who Should Attend
This course is relevant for anyone who wants to build both, individual and organisation capacities to implement business model innovation using high-impact transformative learning to inspire change, and to learn to think in a different way.
This course helps corporate executives to overcome the uncertainty, complexity and pain of business model innovation. It equips them with the understanding, knowledge and practical tools to build a business model that better satisfies the needs of the customer than existing (competitors') models – as well as improved efficiencies, increased market share and maximised returns.
Benefits of Attending
Apply the concepts and tools of Business Model Innovation to generate new business models
Implement cutting-edge ideas in Business Model Innovation in your organisation
Create a unique, relevant, hard-to-copy value proposition aligned with market trends
BC8282
Business Model Innovation