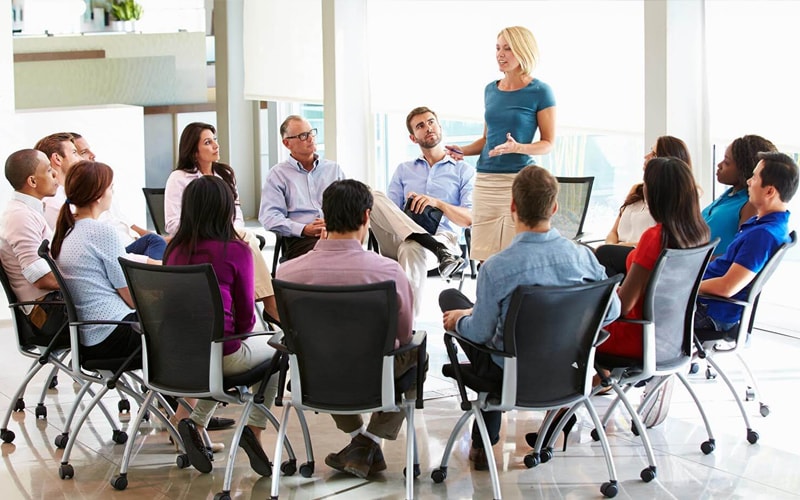 Women's Leadership Development Programme
Overview
McKinsey & Company has identified that companies in the top quartile for gender diversity are 21% more likely to experience above-average profitability than its fourth quartile competitors[1]. The findings are a strong indication that when you increase gender diversity in an organisation, you are making positive progress towards enhanced decisions, better performance, and higher corporate growth.
In the Middle East, these facts have not gone unnoticed and the role of women in workplaces (in both the public and private sectors) is evolving. For instance, roughly one third of start-ups in the UAE today are run by women[2], and nine of the members of the UAE President His Highness Sheikh Khalifa bin Zayed Al Nahyan's Cabinet (or the Council of Ministers) are women[3].
As there is a commercial need for diversity, there is equally an evident desire for change. This change requires a number of actions, not least around the development of our future female leaders. Operating in a traditionally male orientated culture requires targeted development to break the boundaries that have inhibited women's career ambitions.
This highly interactive workshop has been developed to focus on the qualities regarded as critical for successful female leaders (particularly those working in the GCC), to support them not only as successful leaders but also as role models for the next generation of leaders in the region.
[1] Hunt, V., Prince, S., Dixon-Fyle, S., & Yee, L. (2018). Delivering through Diversity. McKinsey & Company.
[2]Thomson-Hall, P. (2019, April 5 ). Five ways to increase gender parity in the MENA region | World Economic Forum. Retrieved from World Economic Forum: https://www.weforum.org/agenda/2019/04/five-ways-increase-genderparity- mena-middle-east/
[3] The Official Portal of the UAE Government . (2019, September 24). The UAE Cabinet - The Official Portal of the UAE Government. Retrieved from The United Arab Emirates' Government Portal: https://www.government.ae/en/about-the-uae/the-uae-government/the-uae-cabinet
Who Should Attend
This workshop is for newly established and emerging female professionals (ranging from junior to mid-senior management level) seeking to develop and progress in their careers through the attainment of leadership skills that:
Build your confidence and presence in your organisation
Develop your team, through delivering feedback and adopting a coaching style
Retain and engage your team to deliver their goals
Enable you to manage conflict and influence stakeholders to achieve win/win outcomes
Grow your networks and make lasting connections to support your career/leadership goals
Attendance will also provide an opportunity to work with a group of women experiencing similar challenges.
Benefits of Attending
Identify different leadership styles, and the strengths each can bring
Understand what is most important to you in the context of your life and career, and what constitutes career success
Assess what drives your behaviour, strengths, personality and preferred communication style and the impact this can have on others
Develop your confidence, presence and assertiveness skills to deliver win/win outcomes
Build engagement in your team to deliver results through people
Recognise the dynamics of change and how best to lead during times of change
Develop your networks and make lasting connections that build your career
BC8871
Women's Leadership Development Programme