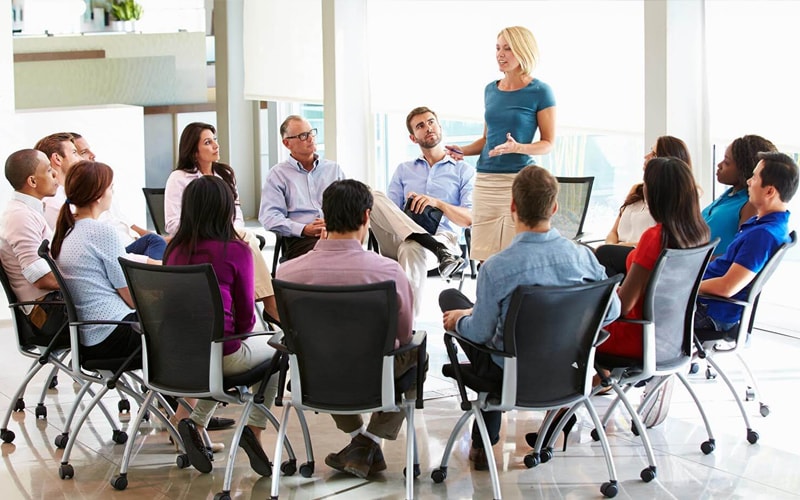 Women's Leadership Development Programme

Anita Franov
Managing Partner
Hivemind Creative Learning Solutions
Education Partner:
Continuing Professional Development (CPD)
Education Partners
Overview
Did you know only 6.4% of women are in a CEO seat at a Fortune 500 company?1
This incredibly small number indicates we still have a long way to go before we achieve gender equality on a global scale in the workplace.
Studies in the GCC have proven there is no shortage of highly talented female executives in the region, and yet the number of women in prominent or senior roles is still low. Women are often overlooked or underrated for their strengths and abilities in the workplace.
Progress and results are not achieved by accident. Women need to take accountability of their professional decisions to be able to influence others, be assertive and ask for what they want, and map their career path to success.
This course is designed to equip businesswomen with the practical tools of an effective leader, whilst also raising awareness of the issues surrounding women in business and leadership. Through interactive case discussions and exercises to support the learning outcomes, you will learn how to increase your profile and influence as a businesswoman in the Middle East.
[1] Jafrey, Irfan. "The Business Game Of Thrones: What Will It Take For Women To Win The CEO Seat?" Forbes, Forbes Magazine, 30 Nov. 2017
Who Should Attend
This women leadership training course is designed for established and emerging female professionals seeking to move forward in their career and to advance and excel in a leadership role in the future.

Additionally, the women in leadership course is ideal if you would like to:
Accelerate your goals as a woman in leadership
Remove boundaries and increase your Social Intelligence
Develop your skills as a coach and mentor to your team members
Become a more visible, confident, and assertive leader within your organisation
Benefits of Attending
Define your expectations and goals as a leader to navigate your career path for success
Identify the challenges that may be holding you back as a leader and prepare an action plan to overcome possible barriers
Understand various leadership styles you can adopt to bring the best out of people and adapt your style to specific situations
Recognise your preferred communication style and how your Emotional and Social Intelligence influence the way others respond to you
Respond assertively and confidently to challenging situations and achieve win-win results
Explore the fundamentals of effectively building a team to establish capabilities and develop talent
BC7806
Women's Leadership Development Programme