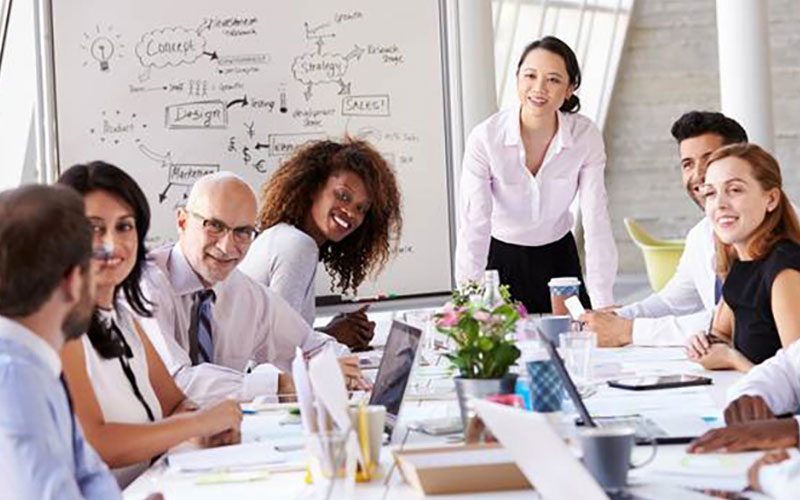 Inner Control for Outer Impact: Women Personal Leadership and Success

Rana Askoul
Director of Programmes
The Womanity Foundation
Course Schedule
25 Sep 2019

Dubai

27 Nov 2019

Riyadh
Overview
Leadership is often approached through emphasising leaders' abilities in understanding and directing their external environment. From decision-making skills to assertiveness, all the way to developing financial acumen, leadership training is often externally focused.
It is becoming increasingly clear, today more than ever, that leadership success is driven by another dimension: the ability to understand and direct one's internal environment – particularly one's values, emotions, inner thoughts and mindset.
Emotions in the workplace are often addressed from the perspective of building on skills such as assertiveness, decisionmaking, coaching and conflict resolution. We have come to learn that it is of equal – if not more – importance to understand the implications of deeper and more raw emotions and states (such as anger, fear, love and wisdom), and how these impact our success in both personal and professional journeys.
Both men and women stand to equally benefit from developing a deeper understanding of this emotional landscape, which becomes more of a pivotal factor for success as one ascends into more senior roles. It is exactly the mastery of these emotions that has lent some of the most esteemed world leaders their personal fulfilment and success. This programme specifically addresses these topics through a gender lens, attempting to redefine how emotions are viewed in the workplace and how women can lead the way in placing emotional mastery central to the leadership discussion.
Based on cutting-edge research in psychology, neuroscience, and cognitive behavioural therapy, this course will introduce the introspection and tools necessary to undertake powerful personal changes – ones that are particularly critical for leading in complex environments.
Who Should Attend
This course is designed for senior female executives who understand that leadership is multi-dimensional and who seek to gain a deeper understanding of the inner workings of thoughts, emotions and mindsets.
Participants will engage throughout the course on a journey of self-discovery, unearthing deeper understanding of their inner thoughts, emotions, and mindsets to understand how these affect their everyday behaviours, interactions and personal leadership style.
Benefits of Attending
Your inner landscape – Understand what your "inner landscape" is and the impact it has on your success as a leader
Mastery of leadership – Learn from the stories of revered world leaders at how they mastered their inner landscape and understand your current levels of mastery over your inner landscape
Emotions and personal change – Gain an understanding of the science of personal change and how certain awareness, reflection, tools and practices can help you master your inner landscape
BC7848
Inner Control for Outer Impact: Women Personal Leadership and Success