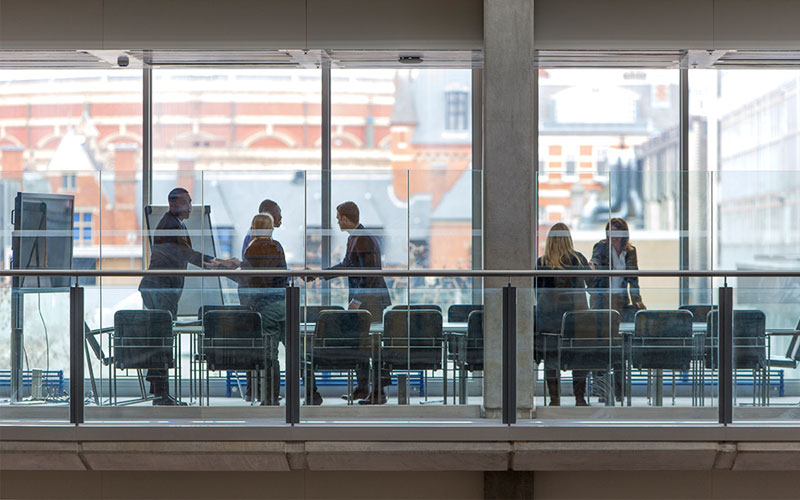 From Technical Professional to Manager & Leader
Course Director

John Alan Davis
Founder and Managing Director
Scott Davis Management
Overview
The security and profitability of your business will depend on long-term relationships reinforced by customer confidence in the ability of managers and leaders in the supply chain. This requires flexibility, focus, empathy, encouragement and a well-balanced attitude. It also requires good business awareness, creative thinking styles, problem solving skills, emotional intelligence and cultural understanding to guide both yourself and others towards success.

This master class is for technical professionals who want to enhance their market awareness, their personal focus, and gain the necessary skills to achieve recognition and then transition towards high performance management and leadership levels in their business area.

In aspiring to advance their personal development in strategy, leadership, management skills, organisation and business focus, they will find the key to their success.

Each participant will have a chance to ask the key questions that relate to their own personal journey from technical professional to manager and leader in their own organisations and share any issues – one-to-one or in group format.

To aid this process, we have included the unique Leadership Charter© to enable participants to assess their individual skills to achieve that next management role in their own organisation.
Who Should Attend
Attendees may include:
Technical personnel (such as Science, Technology, Engineering, and Mathematics professionals)
IT professionals
Construction personnel (including Mechanical, Electrical, and Maintenance professionals, as well as Architects)
Health and Safety professionals
Logistics and Operations professionals
Quality Technicians and Inspectors
Risk professionals
Finance professionals
Professionals working in Utilities, Manufacturing, Oil and Gas, and Energy sectors
Benefits of Attending
Focus on inspirational leadership, people management, and human resource development
Master effective assertiveness, delegation, and negotiation skills
Develop analytical thinking and strategy implementation techniques
Gain enthusiasm, a positive mindset, and emotional strength to strive for that next role as a Manager
Grasp planning tools, and balance strategy and tactics
Learn how to manage relationships and resolve conflict
Understand and use the Leadership Charter©
BC9101
From Technical Professional to Manager & Leader