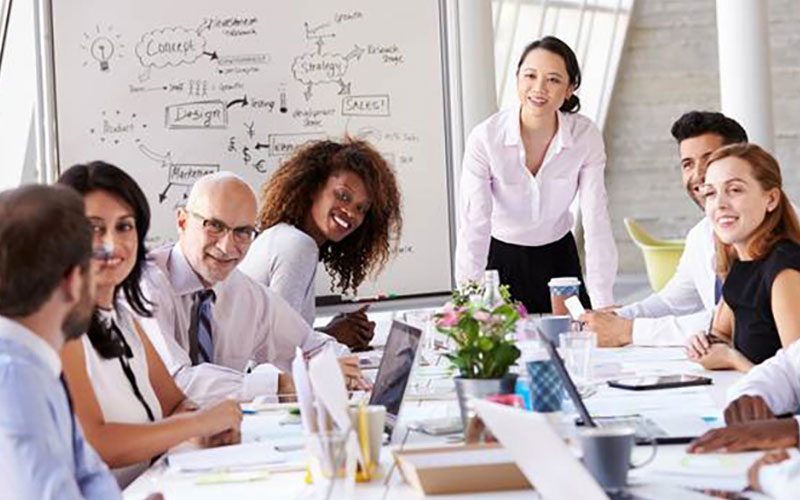 Executive Leadership Programme for Women
Course Director

Pam Jackson
PhD CPHQ

Overview
Consider the often shared, but rarely fully explained, exhortations delivered to female high potential staff to develop leadership "gravitas" or "executive presence".
We all know intuitively that great leadership is built from the inside-out, in order for the impact to be lasting and cumulative. Many organisations invest in the individual skills and professional development of their female managers or leaders, as they recognise that the underpinnings of performance are grounded in the strength and quality of their people's applied skillsets. So, it is the wise organisation that formally teaches their managers to think systemically and to understand the full power of culture to deliver (or hinder) results and the progress of transformational change initiatives.
We are all leaders in our own lives with influence on others professionally, in our families, and in our wider circles. This programme offers the opportunity for women to dig deep into who they are today, where they have been and where they are heading. The programme will help participants explore their sources of strength as leaders, engaging them in highly interactive workshops on how to lead themselves and others, and provide them with practical tools on how to create new realities and develop as balanced leaders. It will assist women to understand the relationship between their inner dynamics and outer life/work challenges.
Who Should Attend
This brand-new, innovative course is designed for:
Women in management and leadership positions, from private and public-sector organisations
Senior and board-level female managers leading teams with direct reports
Entrepreneurs and business owners
Women returning to the workplace after a career break
Female professionals who wish to optimise their performance in a leadership role, advance their careers, or enhance their leadership competencies to contribute more to their teams and organisations
Benefits of Attending
Explore archetypal leadership models to understand your style of leadership, build your personal brand, and increase your executive leadership presence
Effectively deal with systemic challenges affecting women in leadership and master the ability to drive change
Explore ages and stages unique to women, and gain introspection on yourself and your career – with multigenerational insightfulness
Learn how to manage high-stake situations
Optimise your leadership competencies and ability to influence others
BC9194
Executive Leadership Programme for Women