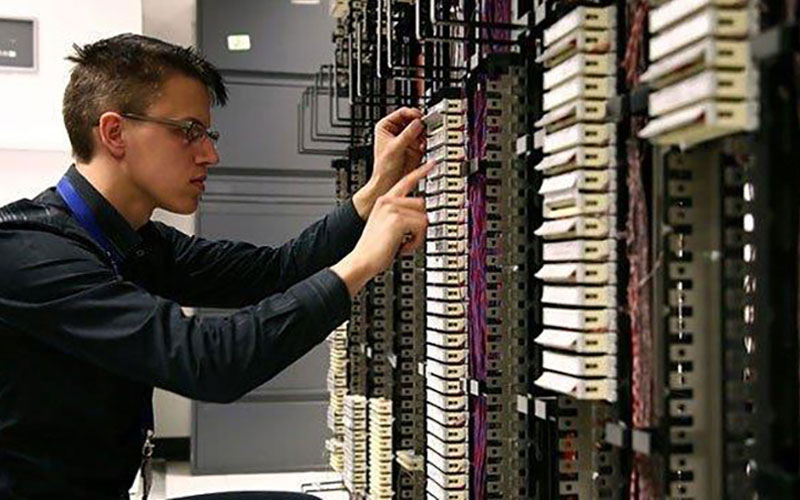 Strategic IT Manager
Course Director
Fred Van Leeuwen

Netherlands
Overview
Information technology (IT) has become a vital part of almost every business – from multi-national enterprises to small businesses. And today, it is not enough to create an IT strategy; it is essential to derive IT strategy from enterprise strategy and position IT as a key enabler in the business value chain.
Creating and managing a plan that outlines how technology and IT capabilities should be used to meet IT and business goals is no longer an option, but a necessity – especially in an era where some disruptions and innovations can actually change business value chains, disrupt business models, and/or transform how businesses operate.
This course will equip participants with the necessary knowledge to manage IT strategically by understanding and analysing today's challenges, providing a holistic approach for managing IT as a business, and defining IT strategic management components.
The course will also focus on strategic frameworks, governance, service management and enterprise architecture (EA) concepts and how they can be utilised to define excellence metrics, drive value, optimise results and reduce costs in managing IT holistically.
Who Should Attend
This course has been designed to give a holistic view and practical tips on how to manage the IT function strategically and in alignment with business objectives. The course is tailored for IT management leaders, managers and professionals who seek excellence in their IT enterprise and want to enrich their knowledge with best practices to strategically manage IT.
Target audience includes, but is not limited to, the following:
Chief Information/Technology Officers
IT VPs and IT Directors
IT Transformation Managers
IT Programme/Portfolio Managers
IT Project Managers
Enterprise Architecture Professionals
IT Professionals and Engineers
Other Functional Managers
Digital IT Managers
Digital Project Managers
Technology Entrepreneurs establishing new organisations
Benefits of Attending
Learn how to manage IT like a business and how to define your effective IT strategic plan
Recognise the value of IT and the components that form the strategic IT management body
Acquire necessary knowledge to master the utilisation of different frameworks to manage your IT (such as COBIT, ITIL®, EA, etc.)
Understand IT governance concepts as part of the overall organisational governance
Leverage IT service management, quality and innovation/transformation to achieve excellence
BC9660
Strategic IT Manager