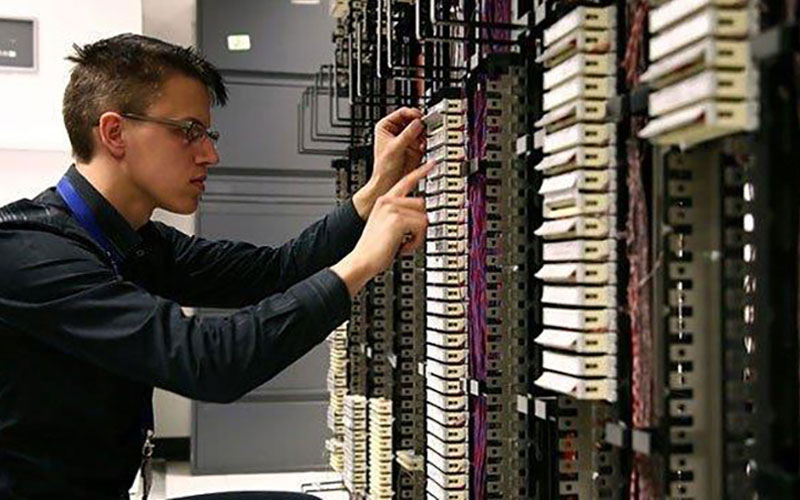 Abdallah Nasrallah
International Management Consulting Advisor and Business Leader

Education Partner:
Project Management Institute (PMI)
Education Partners
Course Schedule
05 Apr 2020

Riyadh

28 Sep 2020

Dubai
Overview
Information Technology (IT) has become the core of any business in any industry, and therefore strategy of the business/ enterprise should be essentially powered by IT and digital technologies.

With the evolvement of technologies, business models have rapidly changed and transformed. IT strategy is no longer a supportive department as it was considered in the past but the core of the business and the driver behind the business model. Consequently, the enterprise business strategy must be built at the same time with the IT/digital strategy, whilst considering the values the IT and the business models offer to the business, customers and employees with the best competitive advantage.

The enterprise architecture is one of the essential and most crucial aspects of the strategy, in addition to the innovation approach of designing all business processes. Digital mindsets of the executive leaders and the harmony with the IT leaders are the drivers behind the change and transformation where new organisational structure, internal capabilities and skillsets are required to compete in the new digital economy.

As a result of digital disruption, building and managing the enterprise and business strategy must be leveraged by the new digital transformation strategy with new business models enabled by digital technologies (such as Big Data Analytics, Cloud Computing, Artificial Intelligence and Blockchain).

This course will help IT leaders to be armed with the right knowledge and skills to be able to see the world trends and the new vision of businesses in the digital economy, and to build and manage their strategic IT plans successfully. The course will explain the corporate strategy and the strategic management of the IT landscapes with the organisational structure, and provide a toolkit for planning and directing the evolutionary development of the landscape. The key elements of this planning toolkit are IT landscape management and technical standardisation.
Who Should Attend
This course has been developed for Information Technology/Systems (IT/IS) Managers wishing to develop a rounded perspective on how they can become a more integrated part of their organisation's strategic planning and execution efforts. It is also suitable for Managers/ Supervisors and professionals in other functions who wish to deepen their understanding of IT/IS management and how it can increase business performance.
People who have attended this course include:
IT/IS Managers
Chief Information Officers
Chief Transformation Officers
Senior Managers
Vice Presidents
Programme/Project Managers
Finance Managers
Operations Managers
HR Managers
Benefits of Attending
Understand business, enterprise, and IT/digital strategies and their impact on an organisation
Explore digital transformation and digital technologies, the disruption created, and the critical needs of transformation
Define the enterprise architecture framework with best practice
Learn about the IT landscape management, its constituents, organisational change and transformation, and technical standardisation
Leverage enterprise architecture management governance and data governance in the digital economy era
BC8035SA
Strategic IT Manager