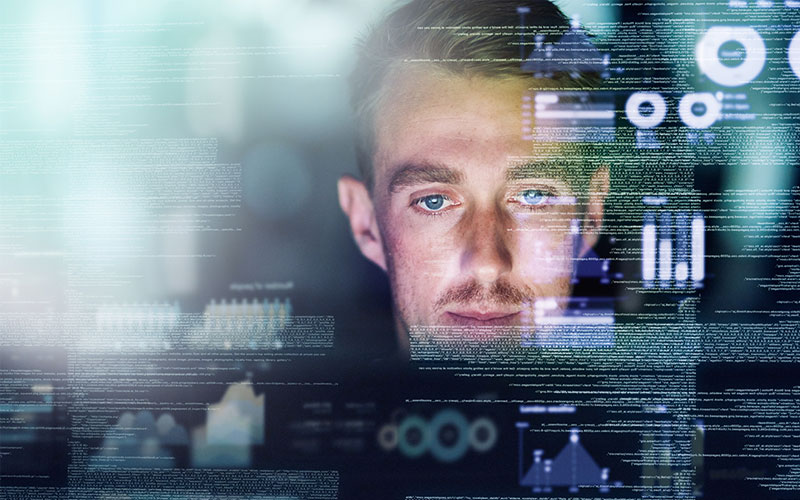 Certified Digital Transformation Practitioner
Education Partner:
CXO Transform (CXO)
Education Partners
Course Schedule
08 Sep 2019

Riyadh

03 Nov 2019

Dubai
Overview
The evolution from paper-based to electronic processes, and now to digital, is part of the natural change which is happening across all industries.
As it was impossible for an organisation to continue operating with papers without using computers, the Internet and electronic forms in the late 20th century, it is now impossible for organisations to survive and succeed without moving into a digital economy in this century.
Digital transformation is the mechanism to move to the next level of the evolution, by leveraging the new emerging digital technologies and identifying new digital business models. This creates new values of products/services, prices, customer experiences and platforms. Every organisation must adopt the digital transformation to create the market disruption otherwise it will be disrupted by others and, ultimately, might be put out of business – which is exactly what happened with Nokia, Blackberry, Kodak and many others.
This course will let attendees understand the true meaning of digital transformation. They will learn and think about the strategy and execution of digital transformation and the necessary elements to succeed. Trainees will be exposed to the Transformation, Holistic, Response, Innovation, Value, Enterprise (THRIVE) approach and the clear structured roadmap of digital transformation.
Additionally, this course will enable delegates to understand how to create a new digital business model to offer new business values that disrupt the market.
Digital transformation is not an option or choice; it is a destiny for all organisations.
Who Should Attend
The education, awareness, skillset and mindset of an organisation's digital transformation should reach each and every single employee in the company.
With this in mind, this programme is primarily designed for Chief Transformation Officers (CTOs), Chief Digital Officers (CDOs), Chief Digital Information Officers (CDIOs), Chief Experience Officers (CXOs), and Chief Information Officers (CIOs) to provide them with the knowledge and tools to implement and manage the transformation across the entire business.
Additionally, Executives, Directors, Managers, and seniorlevel professionals involved in digital transformation and those who are keen to enhance their understanding of the topic will find great value in this course.
Benefits of Attending
Understand the true concept of digital transformation with all related new emerging digital technologies and the impact on organisations in the digital era
Discover the guiding principles of the THRIVE approach to undertake the digital transformation
Explore and analyse all new possible digital business models and platforms, with reference to existing examples from a range of industries
Learn the transformation roadmap and its detailed 10 phases, including strategy planning and execution
BC7639
Certified Digital Transformation Practitioner