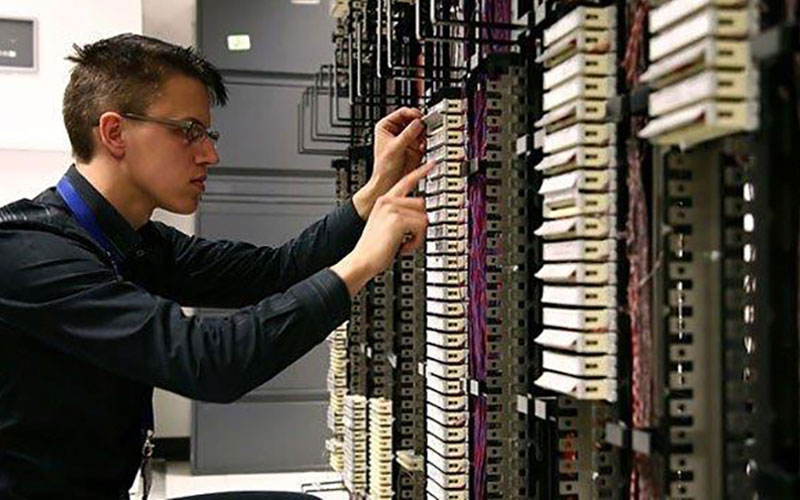 Certificate in Business-Aligned IT Strategy
Course Director
Fred Van Leeuwen

Netherlands
Overview
In today's business climate, companies are striving for business excellence and customer excellence requiring a strong support from their IT services; more often to fuel the required transformations of the business.

Serious challenges impact our organisations while placing a high demand on the business. Information Technology provides the potential to cope with these challenges and further helps to utilise them to your advantage; thereby strengthening your company's external position in the market. However, a shared agenda by the business and the IT disciplines is essential to cope with these challenges, leading to demands placed on senior managers from both domains.

The main objective of this course is to help both the business and IT departments co-create a shared business improvement agenda. This course will help you understand how a sustainable, strong and agile organisation can only rise on the basis of agreed internal standards, using a shared architectural vision as the beacon. The course will teach you how to jointly develop such a vision, help you create ownership of the vision, and enable you to implement this vision, combining short-term achievements with longer-term aims; thereby reinforcing and leveraging the unique strengths of your organisation.

Although it is perfectly feasible to attend the course just by yourself, its effect would be even greater if you would bring your colleague or senior manager from the business/the IT side along. This would give you the shared experience from the start.
Who Should Attend
IT Managers and IT Specialists, committed to developing a joint Business-IT blueprint to improve the strategic contribution of IT (such as CIOs, IT Directors, Heads of CIO Offices, Managers of IT Policy and Architecture, and Enterprise Architects) will greatly benefit from this course.
Senior Business Managers aiming to take responsibility for Business Innovation, while using IT as an engine for change, should also attend this course. This includes COOs, CFOs, Division Managers, Business Unit Managers, Department Managers, Strategy Managers, and Corporate Strategists.
Benefits of Attending
Understand what drives true Business Innovation
Leadership and create a joint agenda between IT and business disciplines, for IT-driven business innovation
Learn to influence your CEO to better understand his own role in implementing short and long-term improvements, using IT as a change-engine
Resolve the false contrast between short-term improvements and the building of a future-oriented platform
Avoid pitfalls of making blueprints, instead, embark on a discovery journey with a defined destination but flexible route
Leverage specialists' efforts when planning and executing business innovation to maximise their value-add
Build awareness and commitment in the business, leading to the ownership and achievement of corporate long-term aims
Transform implicit long-term business visions into shared, tangible plans
BC9585
Certificate in Business-Aligned IT Strategy