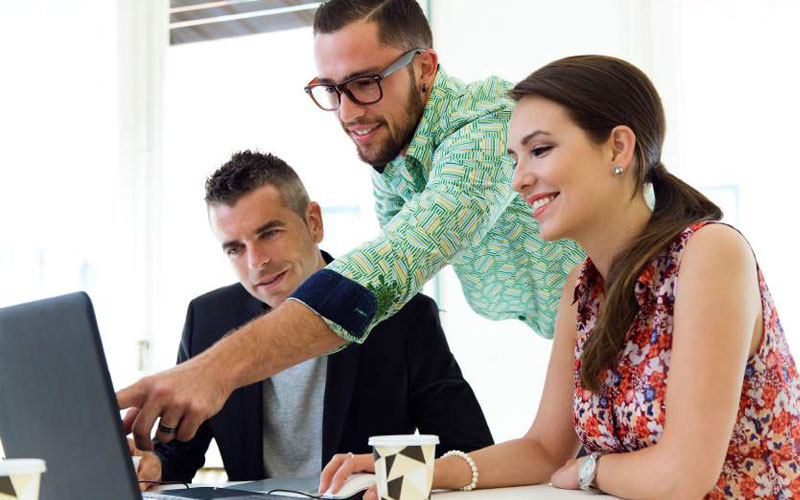 Inclusive Hiring, Retention & Development for the Modern Age
Course Director

Pam Jackson
PhD CPHQ

Overview
Today's labor force is diverse, with multinational and multigenerational people working together. Honoring diversity and being inclusive can lead to a productive, flourishing work environment where teamwork and collaboration happens naturally and effectively.
Workforce diversity is a fast-growing trend in the business world because recruiting a diverse team has proven to provide tangible benefits to performance, innovation, and productivity. Some of the known benefits include: possessing a broader range of skills and experience on the team; increased language and cultural awareness that benefits employees and customers and vendors; and larger and more varied candidate pools. It has been proven that diverse workforces are better at solving problems, avoiding "echo chamber" or confirmation bias mentalities much more effectively, and drive better creativity and innovation at work. This results in better decisions and results overall. Diversity in viewpoints allows team members to debate the merits of different methods and come to the best possible conclusion.
Who Should Attend
This course will empower all Human Resource Professionals and managers involved in designing and executing the hiring and supervising processes for employees.
Benefits of Attending
Distinguish biases that can influence the recruitment process and mitigate them
Discover what are diverse applicant pools and how to create them? – What are diverse hiring panels and how to create them?
Empower workforce inclusion practices during and after employee onboarding
Explore who your hiring team members are and what type of diversity exists in the team?
Ensure managers empower fairness, equity and equality in their supervision practices
Determine the dimensions of diversity and identity and how they shape interaction in selection, onboarding, and performance
assessment process
Identify inclusive behavior in retaining and promoting employees and what blocks inclusion?
Find out which behaviors build an inclusive performance management process?
BC8911V
Inclusive Hiring, Retention & Development for the Modern Age