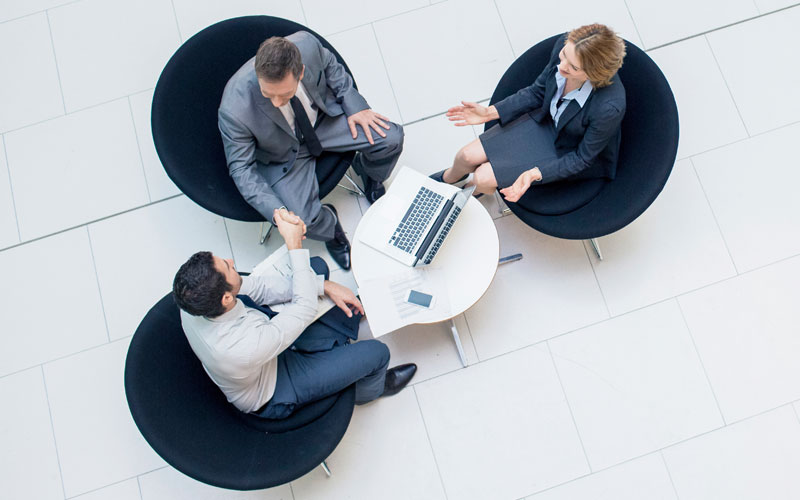 Course Director

Beth Yoder
Trainer
ATD
Overview
Achieving success as a business partner in your organization requires strong consulting skills and relationship building. Through ATD's practical 5-D Consulting model, learn effective internal consulting skills that will enable you to help your clients achieve their desired outcomes, establish goals, and manage expectations. Guide clients through an instructional design or organizational development project: help them overcome obstacles and resistance, and build your credibility to influence decision-making.

Learning professionals must demonstrate strong consulting skills to successfully guide their organizations toward optimal performance. Ensure your ability to practice the most effective behaviors and processes for internal consulting within your organization. Explore ATD's 5-D model and practice 30 fundamental consulting competencies with tools that can be put to use on the job immediately. External consultants will find that they will also benefit from the concepts covered in the course.

Collaborating in small groups, you'll follow a case study from start to finish, apply skills to consulting scenarios, solve problems, role-play meetings, try out checklists, and make decisions just as consultants do every day. You'll leave the program knowing your areas of strength and need, and will have the opportunity to create a personal development plan to become a better consultant. In a recent study, 100 percent of participants felt that the ATD Consulting Skills Certificate was a worthwhile investment, because it provided a practical model and structured approach to a consulting engagement, and empowered them to ask the right questions of their clients.
Who Should Attend
This program is for professionals who are new to an internal consulting role or want to prepare to assume this role in the future. Experienced learning and development professionals and external consultants who want to sharpen their consulting skills will also benefit.

ATD Education programs are designed primarily for learning professionals – trainers, instructional designers, and organizational development practitioners – but also greatly benefit anyone within an organization who is responsible for developing others, from managers to human resources specialists.
Benefits of Attending
Enhance your consulting skills with tools and techniques and move from "order taker" to true business partner
Apply strategies for success, including working across organizational boundaries, providing feedback to senior leaders, and gaining buy-in
Evaluate your skills and identify your developmental needs as a consultant
BC7216
Consulting Skills Certificate