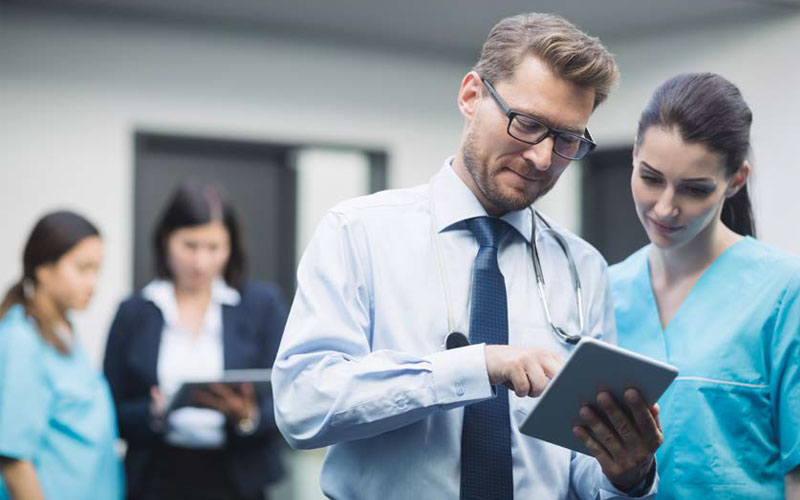 Healthcare Operations Management
Course Director

Pam Jackson
PhD CPHQ

Overview
Today's complex healthcare delivery systems are challenging and complex. Effective managers, healthcare leaders, must be equipped to manage people and create and sustain strong operational and managerial processes to reduce costs, increase safety, improve clinical
outcomes, and allow the organisation to compete effectively. Requirements for delivery of high-quality patient care include being timely, efficient and effective at achieving patient outcomes. Efficiency requires minimising wait times, mitigating delays, and avoiding waste of resources, human resources and medical.
This course examines operational issues in health care management with the goal of instilling an understanding of the language, issues, and fundamentals of healthcare operations management: operational analysis, goal setting, strategy execution, performance improvement, and their applications in current issues. The intention of the course is to empower delegates in decision-making and problem solving in healthcare organisations.
The course begins with an overview of the challenges and opportunities found in today's healthcare environment and the changes that are most prominent in the sector, such as evidence-based medicine and value-based purchasing. The course also features connecting the strategic direction of the organisation to operational initiatives, and the use of the balanced scorecard technique to execute and monitor these initiatives toward achieving organisational objectives. Performance improvement processes and strategies for implementation along with case studies are also presented.
Who Should Attend
This course is designed for people from all types of healthcare facilities and backgrounds and addresses a range of important issues that people new to management in healthcare operations need to know.
The course is a MUST-ATTEND for:
Mid-career healthcare professionals
Physicians transitioning into a managerial role
Nurses and nurse practitioners taking on management responsibilities
Healthcare policy professionals looking to transition into operations management
Business management professionals/MBA students who wish to specialise in healthcare operations
Healthcare administrators and finance staff
Benefits of Attending
Manage facility operations to deliver safe, cost-effective, patient care with quality and efficiency
Analyse and evaluate the financial management of health organisations
Understand the management of change in health organisations
Interpret and apply relevant health administration and operations research
Apply operations management issues and identify most appropriate options in relation to strategy
BC9020
Healthcare Operations Management