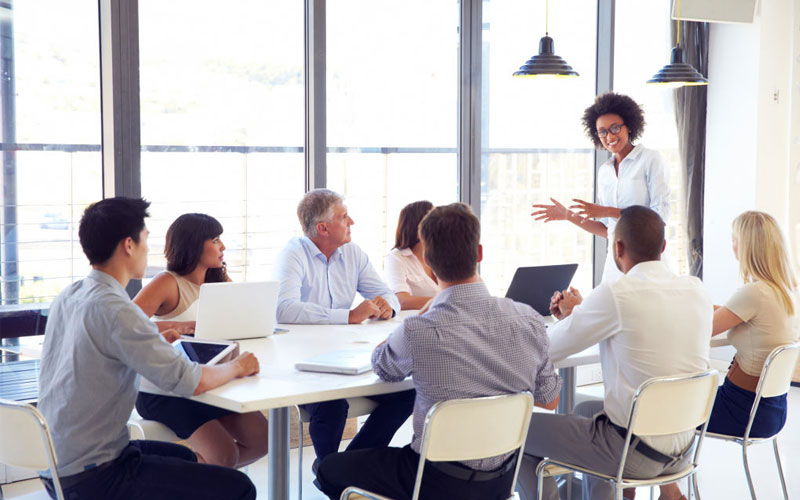 Certificate in Business Process Management & Improvement
Course Director

Amin Issa
Trainer
Makeen Company for Training, Consultance and Business Development
Overview
To harness the work done and increase productivity in organisations, it is essential to understand how to manage business processes. Our business process improvement training courses explore the need for managing business procedures and how process modelling, mapping and analysis are all parts of a larger framework for achieving higher quality through Business Process Management and Improvement.
While undergoing Informa's business process training, you will explore the essential steps to process mapping and the critical success factors of continuously improving your operations. The BPM certification course provides a practical framework for you to understand and model business processes, and describes how to develop and continuously improve a variety of process types.
Business process modelling is mainly used to map a workflow so you can understand, analyse and make positive changes to that workflow or procedure. The usage of diagrams helps you to visualise this task and make better decisions. During this highly interactive, high-energy four-day business process improvement certification course, you will acquire the knowledge and skills to accurately model business processes at both, the enterprise as well as detailed workflow levels.
The business process management course also provides a step-by-step approach to effectively analyse processes to ensure that business process models accurately reflect reality and include stakeholder requirements. Short, focused presentations combined with practical learning workshop sessions are used to explain the concepts.
During these sessions, the knowledge gained is applied to real-world examples and case studies. Rapid learning of the methods and techniques is achieved by means of group work, participant discussion, facilitator interaction and case studies.
The concepts and content of this course are based on years of best practice gleaned from hands-on experience in Business Processes Management & Improvement (BPMI) within various industries and subject matter domains across commercial and public sectors. This course is your roadmap for developing your BPMI professional skills.
Who Should Attend
Attending our business process improvement course will benefit anyone who wishes to learn how to improve their organisation's performance through the tools and techniques of Business Processes Management & Improvement (BPMI). This course has no pre-requisites.
Some Job Titles Include:
Business Process Manager/Consultant/Owner/Specialist/Executive/Engineer/Designer
BPM Project Leader
Business Analyst
Business Systems Analyst/Manager
Quality Assurance Analyst/Specialist/Manager
Enterprise Architect
Business Planner
Project Manager
Benefits of Attending
Understand the value of Business Processes Management & Improvement (BPMI) and the main concepts of business process analysis, mapping and modelling
Produce business process models at the correct level of detail to aid the analysis, readability and understanding of organisational responsibilities
Learn the best practice techniques and methods to coherently map, accurately measure and thoroughly analyse business processes and work activities across your organisation
Suggest process improvements to run your organisation effectively, redesign improved processes, and deliver appropriate process and task documentation
Assess the potential reaction to changes in processes and manage these within your organisation
BC9332
Certificate in Business Process Management & Improvement