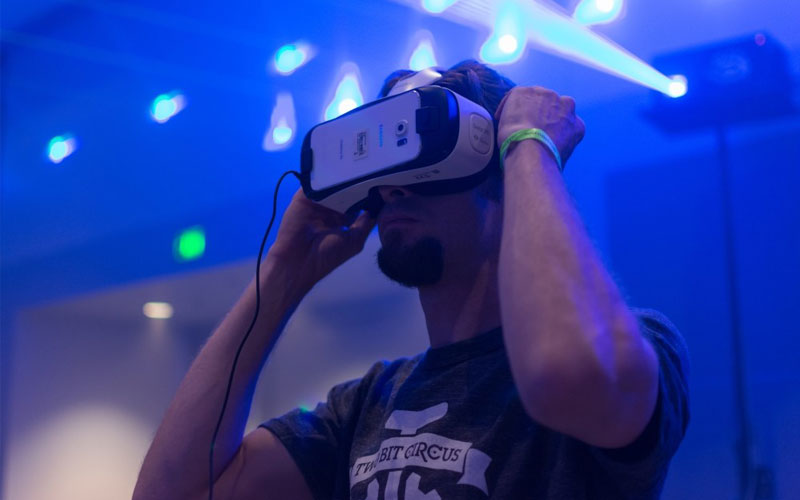 5-Day Innovation Mini-MBA
Course Director

Rody Vonk
Speaker, Trainer and Facilitator

Overview
A ground-breaking new programme focused on unlocking and commercialising digital innovation

Whether you work in marketing, development, innovation, finance or sales – get the tools you need to transform your ideas into reality and trigger cultural change.

Supported by Google, designed around and created exclusively by the Innovation Academy. This fully immersive, best in-class innovation curriculum is facilitated by the best in-market practitioners.
The first of its kind in the UAE
Strong innovation curriculum
Learning with impact: Exercises based on real case studies and culminating in a team pitch to a leading industry panel
Deep dive sessions: With innovation experts who have pioneered and succeeded inside their companies
Sustained engagement: With learning brought about by small group approach, while moving through the innovation process
Who Should Attend
This learning experience is for individuals with the drive and ambition to get their careers to the next level and help change how their organisation innovates.
Challengers are looking for the tools to make viable creations that make commercial and strategic sense
Disruptors are looking to learn about the latest technologies that can help make creations that harness market demand
Innovators are looking for guidance, inspiration and the tools to turn vision into reality
Benefits of Attending
Benefits for you
Learn how to practically apply innovation tools and methods that can be utilised in both B2B & B2C environments
Feel confident in asking the right questions to support innovation, as well as conviction in choosing the right metrics for measuring your innovation practices
Absorb fully the challenges of innovation by creating a working prototype with designers and your team
Understand business model transformation and feel secure in how to build and pitch a business case for innovation
Master the financial aspects of innovation by learning to build a business case and choose KPI's designed to get you funding and make your innovation a success
Network with like-minded people and learn best practice from their experience in other industries
Walk away with an Innovation Handbook including tools, research and videos to help you bring everything back into your business
Benefits for your organisation
Help encourage an innovative culture in the business and provide a memorable, unique and powerful learning experience to high potential employees
Equip your innovation ambassadors with the latest tools, frameworks and industry best practice through working with peers from other industries
Bring innovation capabilities into your organisation and help create a common language for sustainable creativity
Benefit from immediate commercial impact, from quickly validating ideas and turning them into viable products and services
A better understanding of the barriers preventing successful innovation, to ensure you can begin progressing your internal initiatives
BC9036
5-Day Innovation Mini-MBA