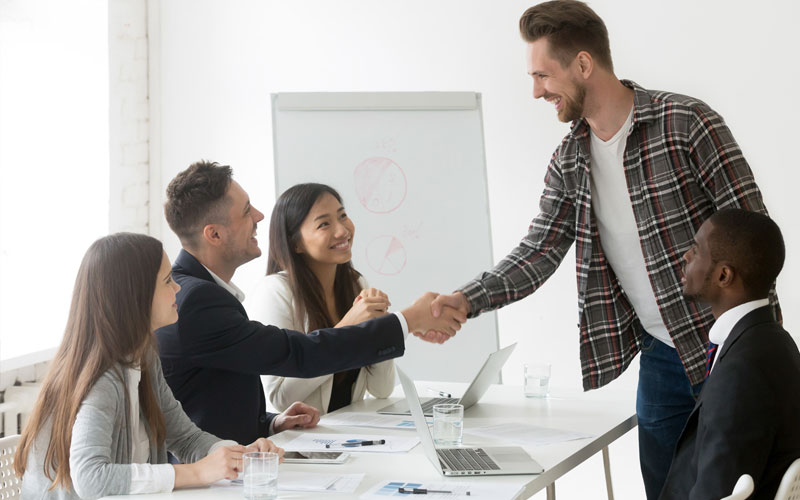 Effective Communication for Sales Success (Online Programmes)

Course Schedule
06 Aug 2023

Online

03 Dec 2023

Online
Overview
Duration: 2-week online course | 2 hours per week
At the center of sales success is the ability to gather and provide information in a way that makes prospects want to do business with you, the sales representative. Your value proposition, your pricing, even your product's features — none of that matters unless you're able to get your prospects to talk to you, but also listen to what you have to say. This course provides the essential tools to empower you to be effective at listening attentively and being listened to attentively.
In the sales world, the motivational sales shorthand is ABC, for "Always Be Closing". What really works is "Always Be Communicating," because sales operates inside communications only. From opening talks to closing deals, effective communication supports every step in the buyer's journey and provides a critical link between sellers and internal teams such as marketing.
Communication is important in providing sales representatives with critical connections...that is undeniable. Communication also has the potential to overwhelm or distract sellers from their goals if there is no strategy guiding it. Quality, not quantity, is the key for sales leaders looking to create effective sales communication strategies for their teams and their customers. Sending more email updates won't make your sales team and customers any more informed if they aren't finding the content relevant, valuable, or easily accessible. The guiding principle behind any successful sales communication strategy should be to provide people with the right information, in the right place, and at the right time.
You will learn how to create persuasive messages, ask thoughtful questions, engage in active listening, and choose the right medium (face-to-face conversation, video conference, phone call, or email) for your communication, to ultimately deliver success to all parties..
Who Should Attend
This course is designed for anyone in the sales field, but also applies to all fields where effective communication is necessary to bring about desired outcomes. This course is perfect for entire departments looking to get a competitive edge to build business relationships and close deals.
Benefits of Attending
The context for communication
The components of communication (Listening, Speaking, Non-verbal, Written, and Visual)
What sales success means
The value of effective communication and cost of ineffective communication
Best practices for in-person communications (verbal and non-verbal)
Attentiveness in written communication maintaining professionalism in texting, email, and other written formats
VL436V
Effective Communication for Sales Success (Online Programmes)