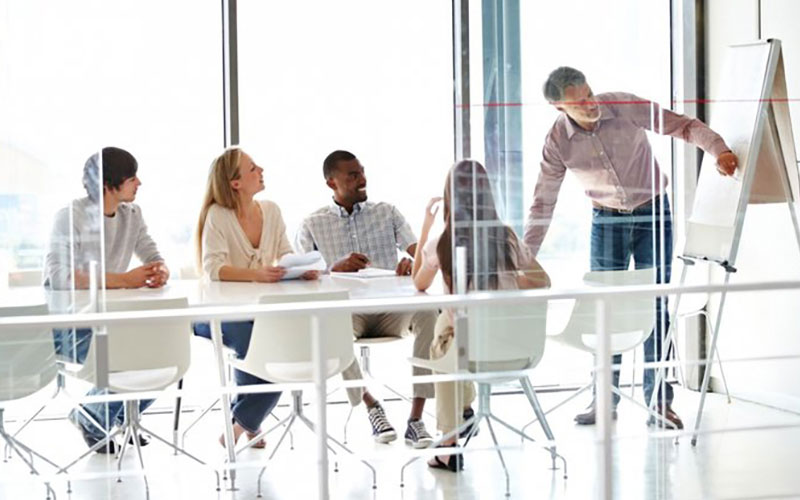 Corporate Innovation and Lean Entrepreneurship (Online Programmes)

Orfeuo Lionor
Corporate Innovation Consultant

Education Partner:
Continuing Professional Development (CPD)
Education Partners
Course Schedule
29 May 2022

Online

30 Oct 2022

Online
Overview
Duration: 4-week online course | 2 hours per week
The Corporate Innovation and Lean Entrepreneurship course enables participants to build their own corporate innovation business models by using lean startup principles and a range of other tools, methods and frameworks.
In these challenging times, we need to revisit our business models. While tweaking the existing business model could suffice, most companies will need to launch new products and services to survive and attract customers who have become more frugal.
Small & medium sized enterprises and corporations need a new type of employees, a corporate entrepreneur: highly sought-after professional who can take care of the existing business and, at the same time, launch entirely new business models.
Over the course of 4 weeks, you will learn how to use lean startup and corporate innovation best practices to build your own corporate innovation project, venture or internal startup.
Who Should Attend
Do you want to learn to become more entrepreneurial? Do you want to innovate more efficiently? Or perhaps you have to ambition to become your company's innovation champion? Whether you are a junior employee tasked with an innovation project, or a senior manager who needs to formulate an innovation strategy, customer centric thinking will help you on your path. This programme is especially suited to those who want to uncover or leverage their entrepreneurial skills.
Benefits of Attending
Gain an understanding of classic corporate innovation cases
Build and develop your entrepreneurial skills
Learn how to build and defend a new venture or internal startup
Understand your customer and ideate products and services that they truly want
Identify and eliminate risk in business models
Learn how to build a low-cost minimum viable product
Successfully present your corporate innovation business case
VL296V
Corporate Innovation and Lean Entrepreneurship (Online Programmes)