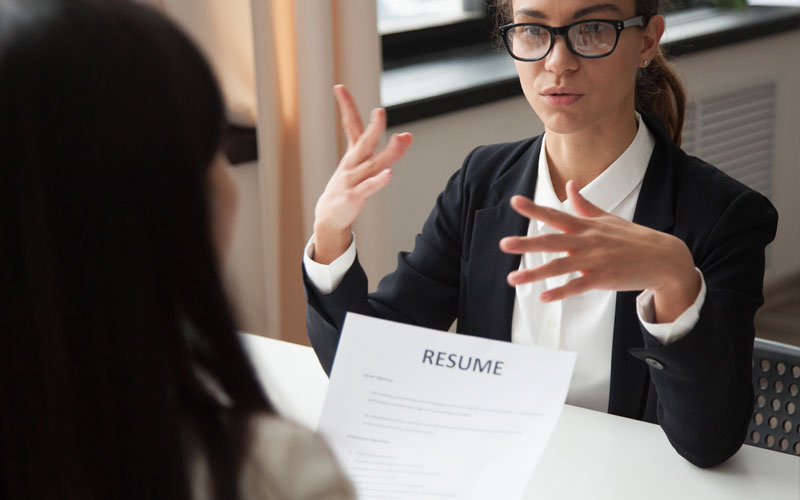 From HR to Hiring Managers: Interviewing Skills (Online Programmes)

Rabih Kfoury
HR Program Manager - CIS Group at Coach & Trainer

Course Schedule
No record found
Overview
Duration: 2-week online course | 2 hours per week
Interviewing is one of the most important skills a leadership team can possess – getting it wrong can damage your employer brand, increase the cost of hiring and result in the wrong hires. This course will enable you to train your leadership team in the skills required for effective and professional interviewing. It will enable you to "roll out" best practice in interviewing across your business, saving time and money and ensure everyone is adhering to the company values when interviewing.
All companies need to make the most of their time and hire great people. One of the issues facing us is that most hiring managers already think they are quite good at interviewing, or they like to give that impression. It means that their approach is usually not that scientific and lacks structure. They tend to ask questions that are at best irrelevant, at worst potentially damaging. Above all they don't use their time effectively and often hire the wrong people that leave within a year of starting, resulting in us beginning the whole process again!
The good news is that it doesn't have to be this way. We have developed this course in such a way that it enables HR Professionals to show their leadership teams how to hire correctly. We have simplified the process. Attendees will come away with the ability to interview anyone (regardless of level) and with a strong structure and system that they will be able to use forever. They will be given tools, notes and templates to keep, alongside working documents covering agendas and the best "score system" templates.
Who Should Attend
Most leaders think they are good interviewers – most are wrong! Interviewing is a technical skill and it is important that organisations train their teams to interview correctly. This course is useful for anyone in an organisation who has a responsibility for interviewing and hiring or is required to train their teams how to interview correctly.
Benefits of Attending
Learn how to interview people professionally, from beginning to end
Understand competency-based hiring and alternatives
Be shown the right questions and questioning techniques
Obtain the correct structure and agenda for a successful interview
Learn secrets from the world's greatest hiring teams that will save you time and money
Learn how to interview and assess correctly - from the simple interview to full assessment tools and technology that will
reduce the risks of failure.
VL288
From HR to Hiring Managers: Interviewing Skills (Online Programmes)