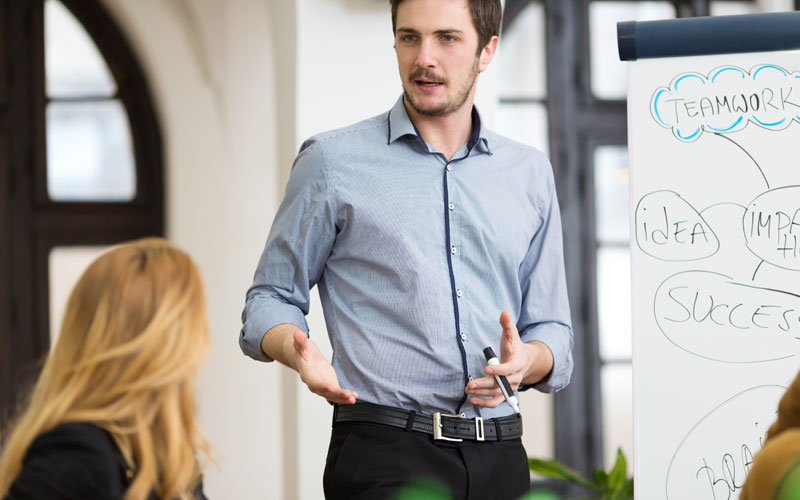 Change in Organisations Priorities (Online Programmes)

Overview
Have you ever had that feeling that everything on your agenda is a priority and most of them are under constant redefinition? "Change is the only constant in life", the Greek philosopher Heraclitus famously said over 2,500 years ago; nothing could be more in sync with what we are all experiencing nowadays.
Challenging times are becoming the new normal. We are all coming to the realisation that everything is indeed subject to change, priorities need to be redefined and our organisations must make the necessary adjustment at a much faster pace than anyone would have predicted. As a result, another layer of complexity has been added to our daily workload and it has become evident that we need to go back to drawing board and redesign from the ground up the way we look at our businesses.
Our success is dependent on the way we are handling the change in our priorities. In this course, you will learn how to effectively manage shifting priorities, manage people through change and prepare a roadmap for successful project delivery.
Timings: 10:30AM to 4:00PM
Course Outline
Module 1: Change Management Principles
You will learn about different models and how they can support you in creating your change management strategy, with a particular focus on re-assessing your current tasks and priorities.
An overview of the change management models
Your change management strategy in perspective
Assessing your current tasks and their priorities
Delivery Time: 90 Mins
Module 2: The Human Factor in Managing Change in Priorities
Change brings uncertainty and can have a great impact on the people involved. You will learn about the importance of involving people to make sure that change is understood and resistance to change does not become a negative factor. You will learn an important soft skill which is becoming more relevant for managers and leaders at large.
People first
Resistance to change
Leading people in an environment of constant change
Workshop: Warrior of Change: Resilience and Strength in Times of Change
Delivery Time: 90 Mins
Module 3: Change is the New Normal
We will look at how change is impacting project management. You will learn best practices to keep your projects prioritised and how to design a road map for successful project delivery when priorities are changing.
A proactive approach to change in project management
Best practice factors for prioritising changes
A road map to successfully manage change in priorities
Workshop: Managing priorities in challenging times
Delivery Time: 90 Mins
Who Should Attend
Benefits of Attending
VL212V
Change in Organisations Priorities (Online Programmes)