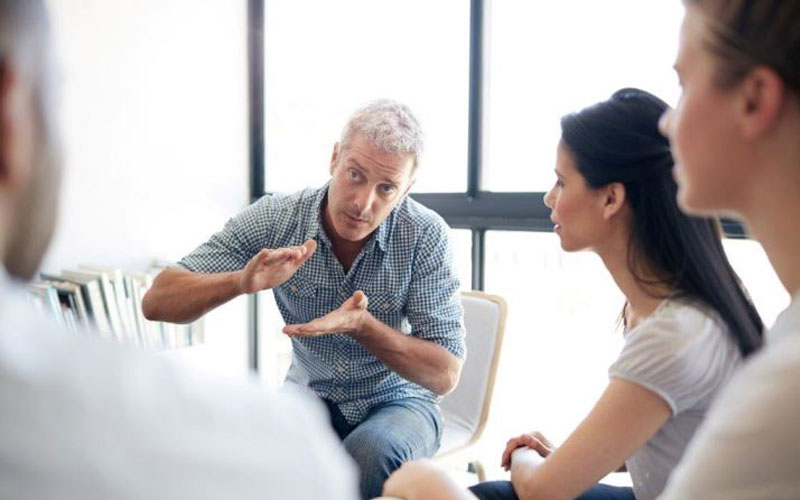 The Mindful Manager - Building & Leading Resilient Teams (Online Training)

Anita Franov
Keynote Speaker Facilitator | Consultant

Overview
Timings: 10:30 to 16:00 GST
Duration: Three sessions of 90 minutes each with two 30-minute breaks
The global pandemic has driven a clear trend for resilient leaders who can bring out the best in their teams and fully utilise their collective intelligence.
Reports of leaders feeling overwhelmed and stressed are on the rise. Resilience is not the absence of distress or difficulty. Resilience is the human ability to meet adversity, setbacks, avoid burnout and stay focused on achieving goals. Resilient leaders can sustain their energy level under pressure, cope with disruptive changes and be agile.
While individual resilience is built independently, team resiliency must be carefully cultivated through leadership, therefore leaders need to grow exponentially and learn the skills of selfleadership first. When we understand the relationship between our mind and our behaviour, we understand change has to be greater than the conditions and circumstances, empowering us to transform from survival to thrive.
This highly interactive two-day workshop will help create the self-awareness and awareness of others, identify and understand emotional triggers, build resilience, and take positive action in being the compassionate, resilient, and agile leader who can skilfully guide their team into the future.
Who Should Attend
This course is designed for leaders of the future who have a desire to create a fearless, sustainable culture, and who are aware employee engagement and empowerment are the currency for personal and organisational growth.
If you are already in a leadership position, soon to be promoted into a leadership role or an entrepreneur and aspire to be the best version of yourself, this course will provide you with essential practical strategies to transform your thinking and behaviour to successfully lead yourself and your team.
Benefits of Attending
Gain an understanding of how the human mind works when confronted with adversity, challenges, and fear
Identify your habitual patterns of behaviour to improve your effectiveness as a leader
Apply basic scientifically proven techniques for self-regulation, improving your mental wellbeing and recognise the signs in your team members when they need support
Recognise the 5 domains of social behaviours in you and others that increase engagement and improve motivation
Develop strategies to build an inclusive and diverse culture that harnesses productivity and growth in the workplace
BW791V
The Mindful Manager - Building & Leading Resilient Teams (Online Training)