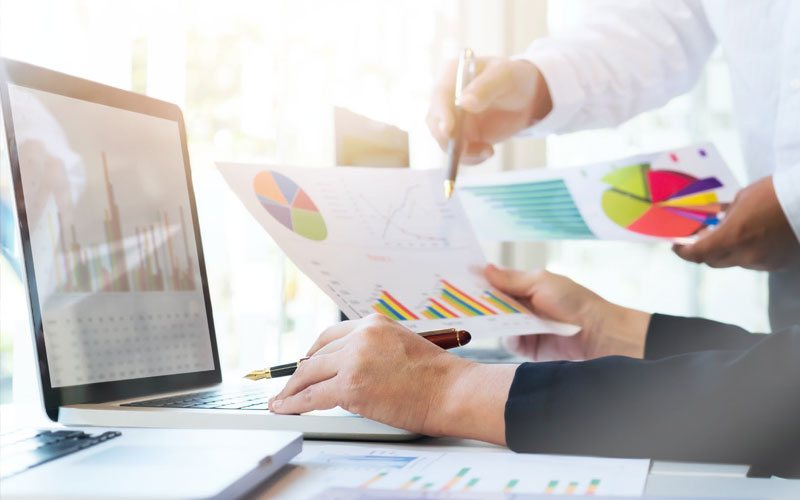 Excel Skills & Dashboards for Compensation Professionals (Online Training)
Course Director

Dianne Auld
Overview
Timings: 10:30 to 16:00 GST
Duration: Three sessions of 90 minutes each with two 30-minute breaks
This course is designed for reward professionals who use Excel on a day-to-day basis in their reward work and want to gain a deeper understanding of the more sophisticated facilities offered in the compensation data area.
Reward professionals today require a high level of proficiency in Excel in order to effectively analyse remuneration data. They need to know how to use pivot tables, charts, advanced data and formatting techniques, LOOKUP, IF and statistical formulas. Having the required proficiency in these areas can make the difference between taking three minutes to do a job or three days. Gaining this understanding can enable reward practitioners to concentrate on extracting insights from the data rather than wasting time crunching numbers.
Our hands-on practical course covers the essential Excel skills required to analyse market and organisation remuneration information. It has been created for reward, HR and payroll professionals who would like to enhance their Excel skills, and perform complex job tasks such as compiling and analysing data and performing calculations. For those who already have a good working knowledge in Excel, this course will provide you with the expertise and skills to use Excel at a higher level.
Who Should Attend
Compensation and HR professionals who work with Excel on a regular basis but would like to enhance their skills to improve their productivity in Excel and learn how to master time saving formulas and techniques to assist with their HR or compensation work. Delegates should use Excel for their day-to-day work, be able to navigate comfortably in Excel and know how to enter and edit formulas.
Benefits of Attending
Add useful icons to the quick access toolbar
Custom format dates and use date formulas to calculate age or length of service
Use the VLOOKUP and IF formulas to improve accuracy and productivity
Use conditional formatting to highlight anomalies or duplicate data
Apply conditional formatting data bars, colour scales and icon sets
Create, edit and format column charts, bar charts, line charts and pie charts; time saving tips when working with charts
Use pivot tables to sum, count, min, max or average data
Understand the principles of dashboard design and review a formula-driven rewards dashboard
Create a pivot chart HR statistics dashboard, and make your dashboard interactive with slicers
Course Outline
DAY ONE
Customising Quick Access Toolbar/Importing & Formatting Data
Adding and removing icons from the quick access toolbar
Setting column width for the whole worksheet
Converting text to numbers
Converting data from one to two or more columns
Combining data from two or more columns into one column
Converting data from upper to proper case

Using Flash Fill
Formatting as currency or accounting format
Exercise
Custom Formatting & Working With Dates
Wrapping text in headings
Custom formatting of dates
Custom formatting of numbers
Calculating age/length of service using Datedif
Calculating age/length of service using Yearfrac
Exercise
Using Sum, Lookup & If Formulas To Value Pay Benefits
Using Autosum formula to total costs
Using Vlookup formula to value benefits
Using If formula to calculate pay
Using Vlookup formula to merge data from different sheets
Using Iferror formula together with Vlookup
Using Vlookup formula to look up merit increases
Exercise
DAY TWO
Projecting/Comparing To Market Data & Conditional Formatting
Projecting market data using Datedif
Calculating comparative ratios / percentages for market comparison
Using the format painter brush to apply formatting
Using conditional formatting rules
Using conditional formatting data bars, colour scales and icon sets
Managing, editing and clearing conditional formatting rules
Exercise
Graphing/Charting Remuneration Data
Using column/bar/line charts for market comparison
Graphing actual salaries/comparative ratios
Creating and formatting pie charts
Formatting and editing charts (style, data series, titles, axes, gridlines, legends, data labels, data table)
Adding data to a graph
Exercise
Dashboards Presentation
What are Excel dashboards?
How to create Excel dashboards?
Examples of HR and Rewards Excel dashboards
Illustration Of A Formula Driven Dashboard
Quick review of a formula driven dashboard to illustrate some of the Excel techniques that can be used to create dashboards?
Introduction To Pivot Tables
Creating different types of pivot table using Count, Sum, Min, Max and Average
Formatting and revising the pivot table
Creating report filter pages in a pivot table
Creating A Pivot Chart Dashboard
Creating An HR Statistics Pivot Chart Dashboard
Grouping data in a pivot table
Creating and sizing charts to fit the dashboard
Making the dashboard interactive with slicers
Protecting the dashboard
BW564V
Excel Skills & Dashboards for Compensation Professionals (Online Training)