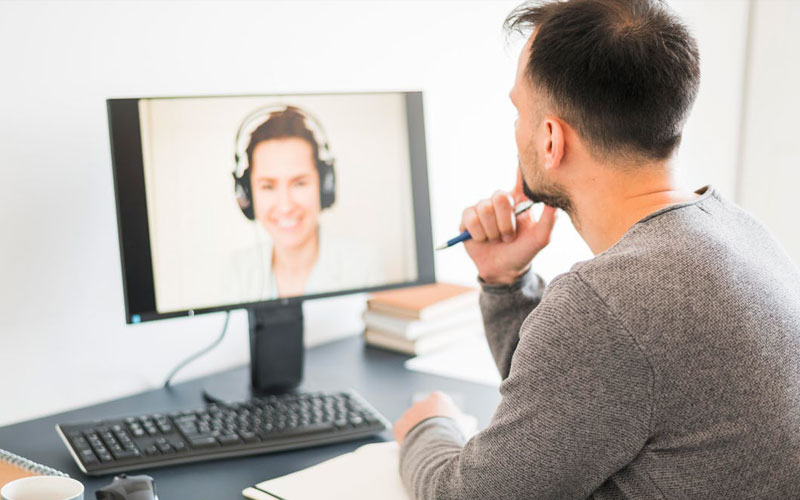 Designing Virtual Training Certificate (Online Training)

Education Partner:
The Association for Talent Development (ATD)
Education Partners
Course Schedule
No record found
Overview
6 Live Online, Instructor-led Sessions
Learning Hours: 12 Hours
Determining how your content can be effectively delivered in the virtual environment should be a proactive, intentionally planned effort. A common pitfall is assuming training from the physical classroom can be delivered online without modifications. This approach can negatively impact participant engagement, lead to technology challenges, and reduce the effectiveness of the training.
This course provides grounding in everything you need to know to avoid that pitfall and successfully design virtual instructor-led training programs that establish learner engagement, incorporate collaborative activities, and enable you to create effective instructional materials. Develop the skills you need in this program. Best practice tips for online-training design that leads to maximum learning transfer will be explained, modelled, and reinforced through 12 hours of live, online instruction; templates for a facilitator and participant guide; and an interactive planning tool.
Who Should Attend
This intermediate level program is for professionals who are responsible for developing virtual learning courses or events. It will also prove beneficial to anyone who wants to improve the quality of their virtual training programs.
Capability Area(s): Technology Application and Instructional Design
ATD Education programs are designed primarily for learning professionals—trainers, instructional designers, and organizational development practitioners—but also greatly benefit anyone within an organization who is responsible for developing others, from managers to human resources specialists.
Benefits of Attending
Learn how to apply a four-step instructional design technique to determine which instructional objectives can be taught in a virtual environment, traditional classroom, or via self-directed formats
Engage learners with appropriate interaction and collaboration techniques
Design and develop a variety of instructional activities that utilize the whiteboard, chat, application sharing, web browsing, webcam, and breakout room activities
Understand how to hold learners accountable using a variety of assessment and debriefing techniques
Know how to critique a virtual training program to ensure adult learning principles are being met
Be able to extend learning beyond live events by utilizing blended learning technologies and long-term assessment techniques
Gain practice by developing materials for a one-hour lesson including the facilitator guide, participant guide, and slides
Articulate and demonstrate the competencies of the virtual classroom instructional designer
If you are comfortable designing learning in the virtual classroom environment or want to focus delivery instead of design, we recommend our Facilitating Virtual Training Certificate Program.
BW238
Designing Virtual Training Certificate (Online Training)