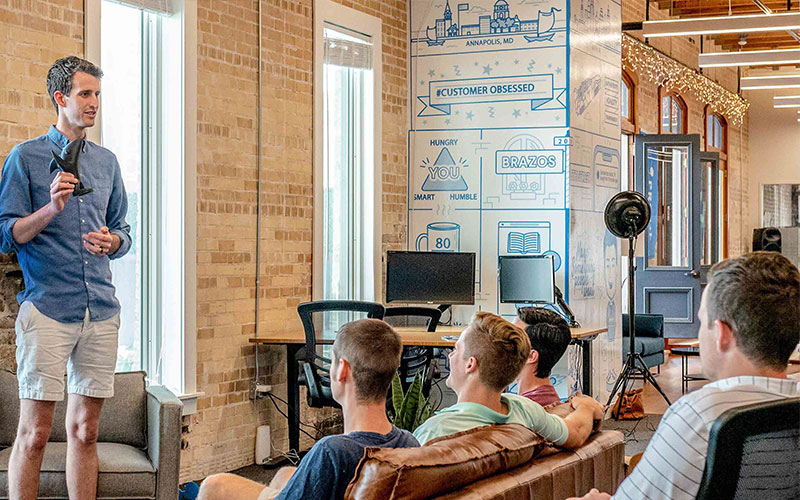 Creating an Integrated Employee Experience & Engagement Programme (Online Training)

Overview
Although Employee Engagement (EE) and Employee Experience (EX) are inseparably linked, it is becoming abundantly clear that companies which concentrate on employee engagement alone are not doing enough to successfully engage their people. The traditional "survey and respond" method of improving employee engagement has fallen short. A new approach is needed.
Employee engagement depends on the everyday employee experience – improving engagement requires a more intentional and proactive design of that experience.
In this three-day workshop, we will explore the relationship between employee experience and engagement, and how you can design and measure an experience that supports long-term engagement and performance. The results of this are: improved retention, higher levels of innovation, a stronger employer brand, and a sustained business strategy.
Organising staff parties, providing sleep pods and basketball courts, even catering gourmet food, will not increase your engagement scores. EE is only a reflection of the EX. It is the EX that drives engagement. All the trappings of recognition by co-workers, carrots, and extra time off, does not eliminate how one feels they are treated by management. Therefore, EE is only a reflection of a moment in time and not a reflection of how employees actually feel about the company. The course will ensure you think beyond creating an Employee Value Proposition (EVP) and EE scores. To ensure workforce stability, a positive reputation, higher levels of productivity, attracting talent, building a strong succession pipeline, it is imperative to build and sustain an employee experience that is not a KPI or a target for the quarter but a year-round and ongoing activity that defines the essence of who your company actually is and what you stand for now and into the future.
Who Should Attend
This course is ideal for anyone in a position of influence in an organisation and who wishes to create a strong employee experience and employer brand:
CHRO and Managing Directors
Human Resources Managers/Directors
Department Heads
Organisational Development professionals
Leadership Development professionals
Internal Communications teams
Benefits of Attending
Apply a "Line of Sight" model that enables employees to understand their work is meaningful
Design and measure an Employee Experience (EX) strategy that supports long-term engagement and performance
Create a sustainable business strategy for improved retention, innovation and employer branding
Build strategies to address the three drivers of EX
Define Employee Engagement (EE) for your company and how to measure it in a meaningful way
BW442V
Creating an Integrated Employee Experience & Engagement Programme (Online Training)