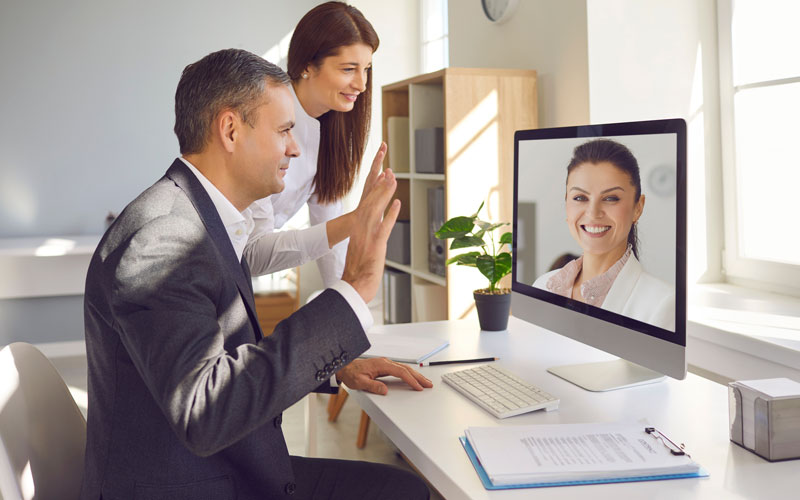 ATD Virtual Training & Facilitation Certificate (Online Training)

Education Partner:
The Association for Talent Development (ATD)
Education Partners
Course Schedule
No record found
Overview
Training and facilitating in the virtual classroom requires planning and preparation if facilitators are to motivate and engage learners. A successful learner-focused event goes beyond an informational webinar and requires a facilitator to understand the learners' needs and create a welcoming and inclusive virtual space.
Learn how to select learning methods and facilitate activities in a virtual environment that will keep learners engaged throughout the event and prepare them to apply what they have learned on the job. Explore techniques for building rapport and connecting with learners in the virtual environment.
Aligned to the training delivery and facilitation capability of the Talent Development Capability Model, this certificate program will provide you with ATD-exclusive tools and templates as well as the opportunity to demonstrate your own new skills and receive feedback from your expert facilitator and peers. Practice skills in an authentic simulation where you will receive feedback and guidance from peers and an experienced ATD facilitator.
Who Should Attend
This program is for professionals who want to build their skills in delivering effective and engaging virtual (synchronous live online) training. Instructional designers who develop programs in this environment will also benefit.
ATD Education programs are designed primarily for learning professionals—trainers, instructional designers, and organizational development practitioners—but also benefit anyone responsible for developing others, from managers to human resources specialists.
Benefits of Attending
Explore learning methods and engagement strategies for use in the virtual classroom
Gain access to ATD-exclusive tools and templates to use in your own practice
Demonstrate your new skills and receive feedback from an ATD expert facilitator
Create a personal action plan to hold yourself accountable for applying what you have learned
BW823Vx
ATD Virtual Training & Facilitation Certificate (Online Training)