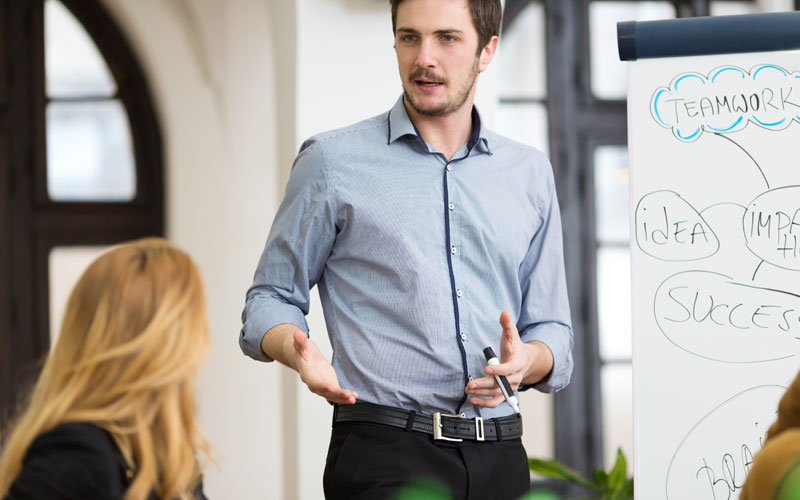 Building the Digital Customer Experience (Online Training)
Overview
This unique course is designed to integrate three departments together, sales, marketing and customer care to provide a seamless digital customer journey.
The course emphasises on the importance of the integration between the digital customer care unit, the marketing campaigns launched and sales strategies resulting in a positive digital customer journey.
Clients around the globe view huge number advertisements every single day from relevant and/or irrelevant businesses which puts the pressure on companies to raise the bar higher when offering new services or introducing new brands to market. The role of the digital customer care team is to draw from customer behaviour, leads and feedback from any advertisement, product, or even positive/negative engagement on digital channels.
It is also crucial to offer digital services and self-digital services through the customer journey to ensure the cycle is always accurate as per customers'/leads' perspectives.
This course will provide an understanding of the evolution of customer service online and how to integrate social customer care using social media channels. The course will illustrate how to integrate marketing, sales and customer care units together for better marketing planning and online campaign success.
Delegates will acquire knowledge on the roles and responsibilities of digital customer care in any organisation and the best practice approach to build an omnichannel customer journey with live cases from based on renowned brands such as Twitter, Oracle, STC and Microsoft.
Through experiential learning delegates will also draft the first digital customer care strategy to their organisation. Delegates will be grouped to discuss multiple scenarios of customers feedback and engagement and assignments will be offered to adopt best practice and make action plans on the necessary steps in reporting customer feedback to selected departments. At the end of the training, Delegates will set KPIs for their digital customer care unit, integration of marketing channels and chatbot revolution in action, with live examples.
Delegates will receive digital customer care tools that they can put to immediate use in the workplace; keeping in mind that these online tools/platforms require minimal technical skills. They will also create accounts on HubSpot Service Hub for live interaction on best practice digital customer care tools.
Course Outline
The evolution of customer service channels & the revolution of online conversations
Who are social/mobile customers and their expectations
Necessary tools for social customer service (SCS)
Integrating digital channels into customer service/call center
Important components of a Social Media Customer Service Strategy
Learning the customer's omnichannel journey
The role of the customer experience in online conversations
KPIs: finding the perfect mix to align business goals and customer satisfaction
Protecting brand reputation by managing tricky online conversations
Using e-mails to improve customer service
The identikit of the Digital Customer Service manager (skills/abilities)
Tracking customer service KPIs
Digital marketing integration – the impact of cross-channel and content
The Chatbot Revolution is here
Digital branding Essentials
HubSpot as a Digital Customer Hub
Who Should Attend
Customer Care Specialists and Managers, Marketing Managers, Brand Managers, Sales and Promotion Officers and Managers, Digital Customer Experience Managers, Digital Chief Officers, Digital Marketing Officers, Managers and Directors, eCommerce Marketing Managers/Directors, eCommerce Content Designers.
Benefits of Attending
Learn why digital customer care is the new digital marketing
Acquire best practice trends and procedures on integrating digital channels for a superlative digital customer experience
Design your organisation's digital customer care annual strategy
Use various online tools to obtain customer experience feedback
Integrating digital sales, marketing and customer care units together to ensure achieving business objectives and marketing campaigns that are relevant to your customers
BW146
Building the Digital Customer Experience (Online Training)