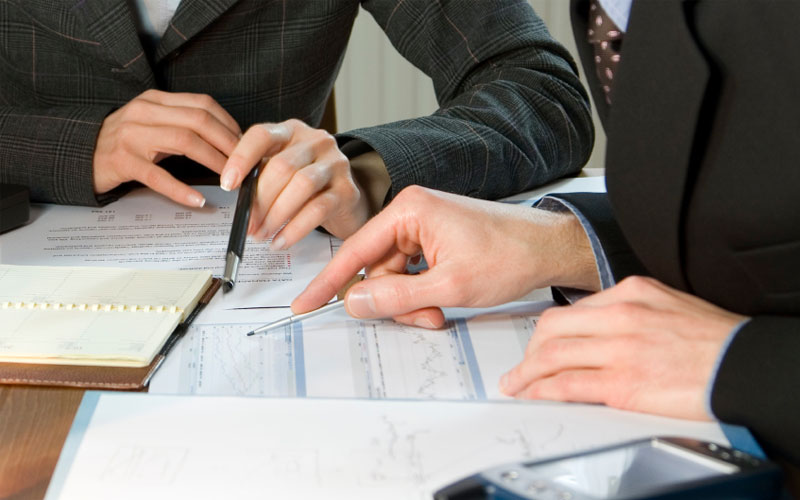 Informa Connect Casts: Internal Audit & Risk Management Series with Phil Griffiths

Phil Griffiths
Founder and Managing Director
Business Risk Management Ltd.
Course Schedule
No record found
Overview
Informa is delighted to announce a Webinar Series delivered by Internal Audit Guru – Phil Griffiths. Seats will be limited, so please make sure that you book your place soon to avoid disappointment.
It must be emphasised that each of these sessions is an online 2-hour webinar, consisting mainly of a presentation by Phil Griffiths, of the main skills and technical knowledge associated with each subject, plus some time for questions and discussion by participants. These webinars will provide a summary-level of knowledge about the main topics and are not "deep-dive" sessions at an expert level.
| | |
| --- | --- |
| Webinar | Date |
| 50 Ways to Improve Your Audit Reports | Wednesday, 6 October |
| 150 Fraud Indicators | Thursday, 21 October |
| The Future of Internal Audit | Thursday, 28 October |
| Opportunity Auditing | Monday, 8 November |
| Complex Risk Evaluation Techniques | Thursday, 18 November |
| Reputational Risk Management | Thursday, 25 November |
50 Ways to Improve Your Audit Reports
Wednesday, 6 October 2021
Understand the psychological problem with audit reports
Simplify the reports and enhance their readability
Significantly enhance their impact
Make your reports easier to write and easier for management to implement
Grab the reader's attention
Focus on the future impact
Avoid unnecessary words and phrases
Deliver a balanced message
Make the report more positive
Give confidence to senior management
150 Fraud Indicators
Thursday, 21 October2021
Implement a proven approach to identify the signs of fraud
Categorise the main threats
- Behaviours
- Results/trends
- Documentation
- Goods, services and assets
- Tenders and bids
- Corruption
- Cash and payments
- People
- Computer fraud
Implement a fraud identification process across your business
Appreciate the variety and links between the 150 main fraud indicators
Energise your employees to report suspicions
Deter those who may want to carry out fraud
The Future of Internal Audit
Thursday, 28 October 2021
Benchmark your IA function against worldwide best practice
Significantly improve the strategic audit focus
Enhance the departmental value added and business-wide support
Embrace a more agile approach and become a trusted advisor
Fully integrate the IA service with other providers of assurance
Deal with the challenges of consultancy
Audit the more complex areas of the business with confidence
Deliver stakeholder assurance more effectively
Engage more positively with senior management
Refocus the role of IA to this fast-changing world
Opportunity Auditing
Monday, 8 November 2021
Introduce a subtle but hugely powerful shift in the focus of Internal Audit
Audit business processes to identify ways to improve effectiveness, economy and efficiency – the 3 E's
Target significant areas of business opportunities in the audit plan• Demonstrate significant monetary savings as a direct result of your audits
Sell the benefits to senior managementIdentify the areas of over-managed risks and unnecessary controls (which all organisations inevitably have)
Help management to simplify and streamline business processes
Add measurable value to your business from the audit process
'Nothing is more expensive than a missed opportunity' (H. Jackson Brown)
Complex Risk Evaluation Techniques
Thursday, 18 November 2021
Implement proven ways to improve your risk evaluation process
Gain an appreciation and use the following more sophisticated techniques
- Root Cause Analysis
- Ishikawa/ Fish bone
- Failure mode and effect analysis
- Monte Carlo Simulations
- Markov chains
- Bayesian networks
- Delhi analysis
Identify risk implications on a more dynamic basis
By adopting these techniques, new understanding of the key risks will emerge, and efficient controls can be implemented
Practical applications for each technique will be shared
Reputational Risk Management
Thursday, 25 November 2021
Understand why reputation can be a key business advantage and also a major risk
Appreciate how to positively manage your reputation
Learn practical ways to manage the reputation effect
Appreciate the importance of reputational damage via external relationships
Better understand the link between social responsibility and positive reputation
Ensure the financial effects of reputational risk are managed
Appreciate why the pressure to demonstrate positive Corporate Governance and satisfy stakeholder expectations directly impacts business reputation
A practical checklist for reviewing reputational risk will be shared
Who Should Attend
Internal Audit, Risk, Finance, Assurance professionals and those who wish to have an overview of the role of Internal Audit & Risk Management across important areas of the business.
Benefits of Attending
Each webinar will be a total of two hours, consisting of 90 minutes detailed presentation by Phil Griffiths followed by 30 minutes of open discussion and Q&A time
This series of webinars will cover the key topics and current trends in Internal Audit, Risk Management & Assurance
You will receive an Informa Certificate of Attendance for each webinar
When you attend all six webinars, you will also be awarded a "Webinar Series Masters Certificate" personally signed by Phil Griffiths
WBP128x
Informa Connect Casts: Internal Audit & Risk Management Series with Phil Griffiths