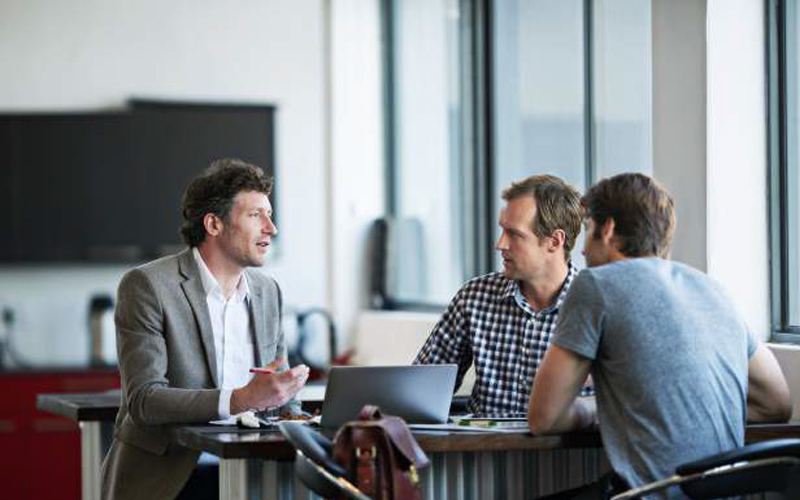 Certified Credit Analyst (CCA)

Education Partner:
Global Academy of Finance and Management (GAFM)
Education Partners
Overview
This training programme will provide you with the full range of credit diagnostic skills you need to assess credit risk inherent in potential banking clients in the GCC region. The focus of the course is for you to develop holistic credit analysis skills to examine the full range of internal quantitative as well as external business environmental, qualitative, strategic and management risks that can impact upon corporate cash flows of clients and therefore a client's ability to honour its debt repayments. Through cash flow forecasting and financial modelling, you will learn how to anticipate future risk crystallisation and its impact on future client cash flows.
The quantitative analysis developed during the course will focus on interpreting trends in financial information. You will connect the links between different financial drivers as well as assess new financial ratios to interpret financial risks.
Finally, by attending the course, you will develop an applied understanding of using cash flow sensitivity to optimally structure a debt facility which will allow your client companies to operate effectively and honour their debt repayments while protecting the bank from the downside effects of credit risk crystallisation.

About Global Academy of Finance and Management® (GAFM)®
Established in 1996, the Global Academy of Finance and Management® (GAFM) International Board of Standards (IBS) Accreditation council is located in the EU and USA. Accredited by TUV Austria and ISO certified for both ISO 9001 Quality and ISO 29990 Training recognition, GAFM continues to forge ahead to ensure the quality of its programmes and provide a model for quality professional practice and performance, and a common reference for learning service providers (LSPs) and their clients in the design, development and delivery of non-formal education, training and development.
The Certification Board of Standards has been officially sanctioned by the Arab League's Academy for over 20 Arab Nations and has been recognised in consultation directly with the ESCA Emirates Securities and Commodities Authority. The Certification Body is in academic standards alliance with the ACBSP National Business Accreditation Agency for Certification Standards worldwide and is a CHEA founding member of the quality assurance standards memorandum of the International Quality Group.
GAFM's certification body regulates the standards for certification and accredited education and defines the criteria for qualified training and degree programmes which are a direct path to the certifications.
Types of GAFM™ Certifications: The Standards Policy Board awards specialised board certifications, designations, and charters in the fields of management, engineering, human resources, quality, financial engineering, accounting, management consulting, risk management, communications, procurement, logistics, construction, and consulting fields to qualified professionals who have completed internationally recognised or accredited training exams and education, government recognised degrees and documented management credentials and experience.
Who Should Attend
Delegates who have at least three years' banking experience, ranging between an intermediate and senior level of their respective professional banking careers, will benefit from attending the course. This course is also aimed at professionals with a minimum of three years' applied experience in corporate credit analysis.
Financial professionals within large corporates,who work regularly with banks and wish to learn how banks assess their credit risk rating will benefit from attending the course. The course will also help you negotiate debt facilities with banks.
A good working knowledge of Excel and cash flow forecasting is also beneficial but not essential.
Benefits of Attending
Understand the core principles of holistic credit risk analysis bankers use to assess a corporate client's credit risk rating
Use financial statements to undertake the credit risk of corporate clients
Identify working capital needs through the cash conversion cycle and understand how it affects liquidity
Identify acceptable levels of key ratios used for holistic quantitative and credit risk analysis, specifically those used to measure a company's liquidity, capitalisation, debt service, profitability and overall performance
Identify Early Warning Signals (EWSs) arising from ratio analysis
Conduct qualitative analysis as part of the holistic credit analysis process, including strategic analysis, management risk analysis, external risk analysis, and competitive pressures in a company's market
Apply cash flow statement analysis and the debt service coverage ratio as central parts of credit risk analysis
Use sensitivity analysis and financial modelling in Excel to create cash flow forecasts to measure a client's future performance and the principal risks that might affect their ability to honour their debt service
Structure the optimum debt repayment schedule for a company as well as the key terms and conditions used in debt structuring
Explore key commercial issues to be included in the loan documentation for corporate clients
BC7622
Certified Credit Analyst (CCA)