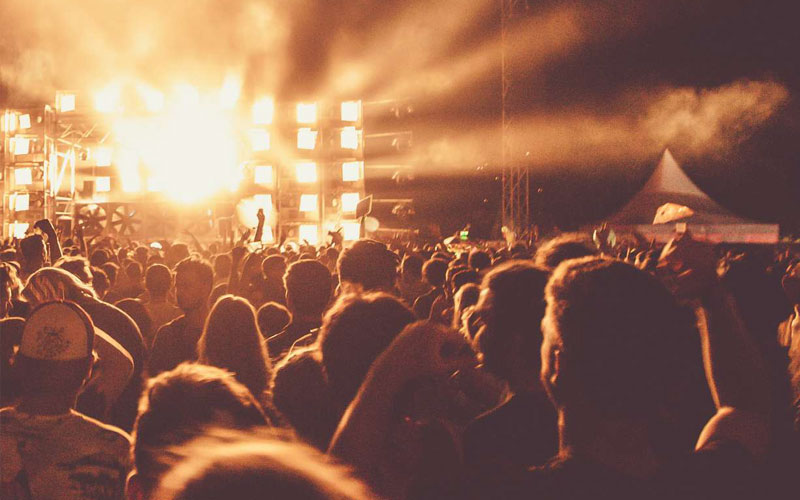 Kenneth Wardrop
Trainer
Edinburugh Napier University
Overview
Course 1
Destinations such as Abu Dhabi, Dubai and Qatar have recognised the power of festivals and events in diversifying their economies, increasing brand awareness and positioning their destinations on the world stage.

The Executive Certificate In Festival And Event Management (ECFEM) is a three-day intensive training course delivered in Abu Dhabi and Dubai and designed to provide a foundation of key skills and knowledge associated with the creation and delivery of corporate (e.g Conferences and Exhibitions), private (e.g Weddings) and public events (e.g Festivals, Sporting Events). The course outlines international industry best practice in event planning, project management, marketing and PR, human resources planning and management, and the conduct and evaluation of events.

The focus of the ECFEM is on developing an understanding of the theory and practice of creating and delivering various types of events. The course content is based on extensive discussions with festival and event management professionals.
Course 2
One real issue for everyone attending an academic course is to apply what they have learned to a practical situation. On this course every theoretical concept explored will then be applied through scenario-based learning. As the course is taught by a hybrid academic/practitioner these activities have all been part of his workplace activity for the past 20 to 40 years.

When reviewing the risk assessment of a venue the planned-for evacuation times from the space will be very different from what happens in reality – rather than everyone leaving the space at the same time immediately. Approximately 25% of those at the event will move closer to the issue to have a look especially if it is a fire. 50% in a concert environment will stay where they are as they will not believe that the issue is real and 25% will leave the venue immediately (Sime). In the Station Nightclub fire in the US, 100 died, 230 were injured and 132 survived eerily close to Sime's percentage calculations. This course shows participants how to apply evacuation theory to any workplace.

Who Should Attend
Course 1
This entry to intermediate level course is mainly designed for event, communication and marketing professionals who need to improve their skills and knowledge about event organisation, planning and management.
Event professionals such as event organisers, coordinators, supervisors and managers
Festival organisers
Conference/meeting and exhibition planners
Public event officers/coordinators and managers
Sport event organisations
Also communication and marketing department staff, communication/ marketing assistants, coordinators and managers that will be in charge of planning events for their company.
Course 2
Event managers
Security managers, supervisors and operatives
Promoters
Venue managers
Site managers
Health & Safety operatives and managers
Event management students and lecturers
Crowd management operatives, supervisors and managers
Leisure managers
Local government officers
Benefits of Attending
Understand the theory and practice of event planning, promotion and implementation
Determine and examine the importance of effective project aims, objectives and budgeting
Measure the importance of effective safety, security and risk management strategies
Identify marketing, public relations and sponsorship strategies that will help to optimise your events
Develop knowledge and skills in human resources planning and management in event organisation
Course Details
Start Date: 18 Sep 2018
Duration: 3 Days
Location: Dubai